The Federal Bureau of Investigation and UK Cybercrime units were jointly conducting an investigation on Sony and a Xbox hack that created major problems to the users during last Christmas 2014. They have arrested an 18 year old UK boy on this matter. The arrest was made as a part of investigation in denial of service attacks the systems of Xbox and Playstation over Christmas. The boy was arrested from Southport, near Liverpool, Britain.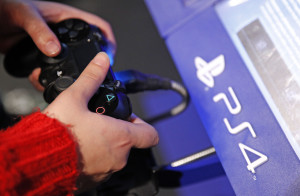 Investigations revealed that the UK boy knowingly provided wrong information to the US law enforcement agencies and he has also been accused of accessing computer material without proper authorization.
On Christmas day, thousands of Sony and Microsoft users faced severe login issues. According to the reports, Xbox and Playstation were hacked through denial of service attack that resulted server crashes and flooding the servers with bogus request, which created major trouble for the tech companies and the users.
Officers from the National Cyber Crime Unit, North West regional Crime Unit and South East Regional Organized Crime Unit conducted the arrest via joint operation. According to the head of Cyber Crime Unit at South East Regional Organized Crime Unit, the investigation reflects how joint law enforcement cooperation can deal with criminal acts that are not restricted by geographical boundaries.
He also informed that the investigation is still at the early stages and they need to do a lot of work. They will keep indentifying the offenders by closely collaborating with the FBI.
The arrest of the UK citizen is a significant move. The suspect was allegedly involved in serious organized cybercrime on the international and national stage, said Peter Goodman, Association of Police Officers' national policing lead for cyber security.
Christmas is one of the most busiest time of the year where many people like to indulge into gaming. Lizard Squad, the hacking group targeted this period to carry out attacks on the major gaming platforms, which resulted in huge disruptions.