There's more to Skype than meets the eye. Boy, it's glad to know. Even with the proliferation of iOS and Android systems, and with all the apps that have spun out of these, Skype is still a choice mode of communication for many netizens.
Those coddling an i-tablet however, complete with a sleek iPad keyboard case, may not be much of a Skype fan, as they have their own free-call-and-chat service in Face Time. Nevertheless, we can't take away the spurious growth that made Skype dear to millions worldwide.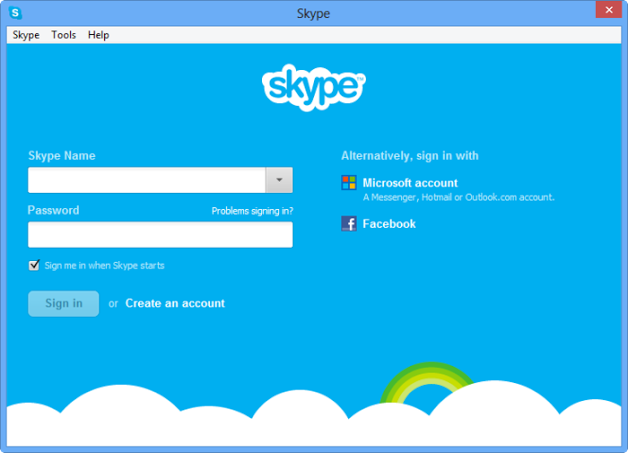 Avail of cheap Wi-Fi just about anywhere
Think about it. When you're out enjoying Europe or any part of the world for that matter, hotels can be touchy about their Wi-Fi and charge you $10 to $20. Enter Skype Wi-Fi. Just make sure you're using the latest version of Skype and join any of the Skype global hotspots – numbering to over a million. It's not free as you need to have Skype credits but it's definitely a lot lesser since you're charged only by the minutes you used.
So if you're planning to check an email and not go all-day, Skype Wi-Fi is your best bet when you are in Timbuctoo or somewhere in India.
Save on text messages
Screen sharing (found below) and cheap text messages can be one of the great surprises Skype offers. Now you may have your apprehensions but think about it it costs only 4.7 cents per message if you send one to a friend in France. Now, that's cheap, a lot cheaper than most carriers. To do this, just do your usual chat but check the SMS option found in the chat window. If you're doing it via iPhone just tap more and toggle to SMS. To see rates, just check Skype's SMS page.
Utilize a Skype online number
Now, this one will give you a lot of flexibility in business. The good thing is you can choose your number (i.e., area code and city code). This means you can be contacted even when you're somewhere in Africa and it appears you're actually in your New York office.
To tap into this Skype feature, and enjoy all its perks (e.g., call forwarding, voicemail) you will be charged $18 for three months of $60 annually. Now, that's cheap.
Add a useful Skype button in your website
Well, here's getting your customers the call-free number they want. Kick those toll-free numbers goodbye (they're not actually free for you). Just add a Skype button in your site. Just choose your fave button in about half a dozen options then paste the generated HTML code in your chosen spot in your website. Voila, your customers get instant Skype calls when they want to.
Take part in conference calls in a cinch
You know the drill: Conference calls can be taxing with all the details involved. Well, not anymore. Plantronics' InstantMeeting, an Outlook add-on, can give you the shortcut you need for a meeting.Just one button and you're in the conference. Good thing is that this is available almost from any platform: iOS, Android or Blackberry.
Record the call from start to finish
You may not want to do it, given the bad reputation recording has acquired. But especially with business, you may want to review talking points in a conversation. To do this, just tap into several Skype apps for Windows. You can do this via MP3 Skype Recorder, for instance, and record calls from start to finish. In case you've been wondering, this one's free of charge.
Share that screen
If you're thinking what we mean is you seeing the other person while talking, that's passe. What we mean is you sharing what you have onscreen making it great for presentations or what have you (i.e., do a demo of your latest product, brag about a webpage). In any business, showing is always better than telling.
To do this, just do your usual video call Skype-to-Skype, be it Mac or Windows. Once talking, click the + icon found in the call bar. Toggle to Share. Voila, you've shared your screen. Should you want to see the other person's screen, just let him/her do the same. If you choose to share the whole screen, just click the Start button in the pop-up menu. Or choose Share window to share but part of the screen.