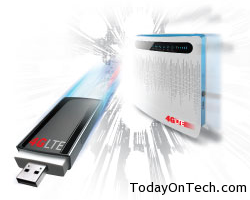 The Airtel 4G services have been launched in Kolkata and Bengaluru and these are the first two places where the users can take the advantage of the high-speed 4G internet by Airtel. But to take the advantage of the same, there are very few 4G mobile phones and these cost a lot if someone is planning to purchase the phone only for the 4G usage. For the same, one could purchase the USB modems which are a better option to stay connected to the 4G LTE services of Airtel.
Airtel 4G USB modem/stick
Connect to a laptop or compatible tablet PC via USB, for high-speed 4G LTE connectivity. These dongles are well optimized to catch the speeds of the 4G network wherever available, and they have the Multi-mode data download capability. LTE network only with USIM. A USIM card slot to insert a USIM in the device.
Just like any other USB device, these Airtel 4G USB sticks come with the USB 2.0 connectors to connect the modem to the laptop or computer, and they have a slot for the MicroSD card which would help make the device a USB storage device. These devices come along with the self installing connection managers, so you don't have to worry about downloading any drivers or installers separately for the 4G USB modems.
Airtel 4G LTE Indoor Wireless Gateways
The wireless gateways of the Airtel 4G LTE would help in connecting multiple laptops together within the same 4G network. Connect to multiple laptops with high-speed 4G LTE connectivity. Perfect when there are multiple users, for instance, in a family or an enterprise.
There are several advantages of using the Indoor wireless gateways, because they would help in making people connect at once and it is a secured server for all the users, with comprehensive and robust security services. Provides instant protection that blocks potential security risks and intrusion attempts.
The gateways receive the local management and maintenance service for the same gateway which the various users are connected to, at the same time.
There is no actual option to purchase these 4G USB devices right now, but Airtel might provide the option of purchasing if you are in the range of its network and are using their 4G LTE network. Check the devices here.
The Airtel 4G LTE services are available only in Kolkata and Bengaluru as of now, and the company would be slowly expanding the services to the various other places across the nation, but while people are trying to get the advantage of it first, they would need to have a compatible device which can take the advantage of the actual 4G speeds using the right devices.