Canadians can rejoice as Apple is planning to launch Apple Pay as early as March 2015. According to the sources, Apple is already negotiating with the partners for scheduling the launch within the first quarter of 2015. They are planning for advertisement and other promotional activities targeting March, which sends out a signal that the launch is definitely up on the cards. Though these are yet active discussions and there is a possibility that Apple does not meet the launch time by March, but several sources are hinting that the company is actually targeting that period.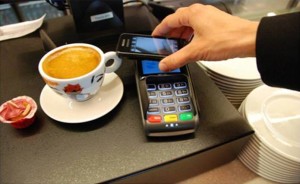 This service of Apple Pay was first introduced in the US market in October 2014 and it was very well accepted.  The supporting partners of the service were new card issuers and banks and they have kept on adding these partners almost weekly. According to the last month's data, 90% of credit cards in the US by the transaction volume are supported by the company. In addition, Apple has already revealed its plans for supporting more than five hundred banks in the United States.
Last month Apple posted listings for jobs seeking for candidates for rolling out the services in the Middle East, Europe, Asia and India. Some other reports suggested that Apple is planning expansion in the UK during 2015's first half itself. All these developments provided hints that Apple Pay is planning expansion internationally. The retailers, card issuers and banks in the US can accept payment in apps and stores, as Apple has already launched the service officially. However, Apple Pay loaded US card will also work at a few supported NFC terminals of other countries.
Apart from the Apple Pay launch speculation in March for the Canadian market, there are also reports that the company is also planning to bring Apple Watch during the same timeframe.  The US webpage of Apple has already mentioned about the launch of the Watch by early 2015. Apple Watch will be a latest device integrated with the company's payment service.