Good new for would-be moms! Apple has introduced range of pregnancy apps for the iPad users who can get immense benefit. These apps are designed to guide a woman for taking proper care about herself and her child throughout the entire pregnancy and the post pregnancy period. Here, you will find the list of best 5 pregnancy apps for the iPad users. Take a look!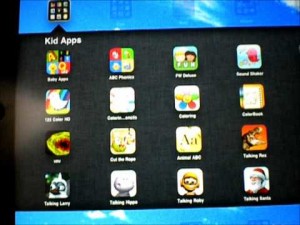 Milk Maid
Milk Maid app is designed to help lactating mothers for managing their stash of breast milk. The app records pumping sessions and quickly notes your inventory of frozen and fresh milk at multiple locations.
Such app keeps track of individual bags and bottles by displaying date that helps you to use the stock of milk, which is getting older. The app is provides flexible functionality to its user. A woman can combine milk from various pumping sessions or psour milk from one bottle into many freezer bags and bottles.
Pregnancy Food Guide
This application explains an expecting mother about food that she should take during the time of pregnancy. The app also advices a woman about how to plan her diet, foods she should avoid and the food groups that work best for her health and her unborn baby.
My Pregnancy Dairy
This app helps you to note down your wonderful memories during the time of pregnancy. By using "My Pregnancy Dairy", you can store your thoughts, sensations, record your fears, note down your body changes and your happiest moments during pregnancy.
The app also informs you about your gestational day. You can effectively make a note of activities like the day you first purchased your pregnancy clothes and even you can keep a record of time, when you heard your baby's heart beat during medical examination.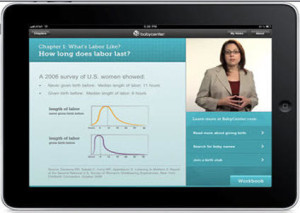 MedCalc Pro
This is a medical calculator, which gives you easy access to sophisticated medical formulas, scales, classifications and scores. Each entry has been specifically optimized and designed for iPhone screen. MedCalc Pro provides an exclusive patient management system that helps you in saving and retrieving formula results, images and notes. When a user saves results, this app stores certain patient inputs like weight, height and a list of lab values.
Sweet Baby
By using Sweet Baby app, you can preserve your child's loving memories in digital format along with the first baby book designed particularly for iPad. This app captures photos, texts and videos of your child's unforgettable moments and stores them in a sharable and beautiful virtual book. You can also find preloaded pages and fill in the blanks questions that provide fun when you use such book.
These are some of the best pregnancy apps from Apple to get maximum benefits during and after pregnancy.