People who are using an Apple device know that playing games in their iPhone or iPad gives some different experience. All games are unique, vintage and full with amusement that set their class apart. Many people, who are fond of Apple device games, see all those games as a great tool of exercising their brain and it is as undeniable fact that games have a great educational value and they help to develop the brain of toddlers.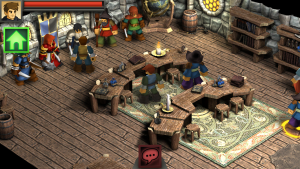 Here we will be talking about some top games that are compatible with Apple devices and will know how interesting they are in terms of providing entertainment and excitement to the users.
VVVVVV
The title of the game may look a bit weird, but the game has managed to bring back the memories of retro-styled 2D puzzle platformer, which was first introduced on PCs in 2010. However, now all iOS device owners can avail this simple but interesting game on his or her iPhone or iPad.
Monsters Ate My Birthday Cake
If you are an adventure lover and looking to play some surprisingly complex games, then this game can give you satisfaction. This complex and suspicious puzzle adventure will ask you switch between several characters in every level of the game to complete your mission.  Moreover, players can play this game with their family even kids can get the taste of this exciting puzzle adventure.
Battleheart Legacy
If you have played the previous version of original Battleground, then you should like this latest version of this thrilling game. The game is full of action and adventure that can provide you good entertainment. The game is designed to please all users irrespective to their ages.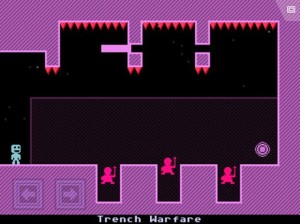 Sky Force 2014
The famous old shoot-'em-up game has come back with its new look. This game features endless dog fighting actions, which is enough to make you pleased if you are fond of action sequels. You will have a great shooting experience with modified graphic visual and realistic sound quality. All players who love to play shooting games should love the game.
Tales Of The Adventure Company
This puzzle-solving game has the entire thing that a digital game should have, from fighting with the monsters to finding the treasures. This is a total pack of an adventurous tale and known as tricky but full of suspense. Players should try the game to get the taste of some thrilling and chilling journey.
Fluid SE
This challenging time-trial racing game will be the best choice for those who are crazy about racing. The game is designed so nicely to make players happy while they will be chasing their opponent to reach their destination.