Mozilla Firefox is the Internet browser of choice for Macs. There are lots of great extensions available to enhance your web-browsing experience. Here are some of the best extensions for Mozilla Firefox.
Adblock Plus
This is the most popular extension for Firefox. It will allow you to view any website's content without annoying ads. It will automatically remove ads boxes and banners from any website you're looking at for a more enjoyable and less intrusive web browsing experience.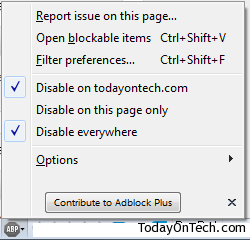 Easy YouTube Video Downloader
This extension will allow you to do exactly what the name says – download YouTube videos to your computer, easily! Download in multiple formats with a single click.
Stylish
You can customize the look of most websites you view with this extension. Create custom and personalized themes and skins for many popular websites like Facebook or Google. You can even take out content and completely redesign a site. Easily save and manage your styles at any time.
Firebug
This is a great extension for web developers. It will put your tools conveniently in your browser so they're easy to access anytime. You can edit and monitor CSS, HTML and Java Script.
WOT – Know Which Websites to Trust
This is a wonderful security extension that is dependable and easy to use. Download the extension, and when you perform searches or view links, a green, yellow or red icon will appear next to the links indicating its level of security. Ratings draw on millions of website reviews and are quite reliable.
Xmarks Sync
If you use multiple web browsers or computers, this extension will sync all your bookmarks. You'll never lose a bookmark again, and you can access them anywhere.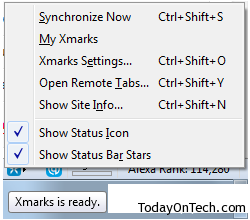 Text Link
If you come across a text URL that you'd like to visit, you normally have to copy and paste it into your browser because the text isn't linked. This app will allow you to just double-click on the text, and the URL will open in your browser.
Forecastfox Weather
This extension will give you access to your local weather forecast, or the weather forecast anywhere in the world. It's provided by AccuWeather, and there are lots of ways to customize this very useful extension so you'll always be prepared.
Cooliris
This is an awesome way to view photos and videos in your browser or from your desktop. It's an incredibly visually appealing app that you'll have to check out. It makes an infinite 3D wall of images for you to scroll through. It's a great way to view content from Facebook, YouTube, and more.
Boo.ly Shopping – Best Price, Coupons & Offers
This extension will make shopping online a breeze. Whenever you search for something, Booly will automatically give you price comparisons, current deals, coupon codes, and great information tha twill help you save money on everything from electronics to clothes.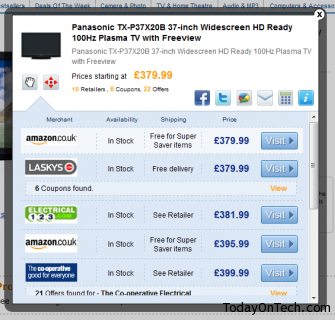 Amplify
If you enjoy sharing your web browsing with friends, this is a tool that makes it incredibly easy and fast. Whenever you see something you'd like to share, just highlight it to clip it and post to Facebook, Twitter, and more. A great way to socialize.
About the Author:
Lisa Hann has been following new technologies for over five years. One of Lisa's favorite technological tool for writing is Grammarly grammar checker. This full feature tool allows Lisa to be confident about the quality of her work.