Parentral control on the internet is a must in family computers, to make sure that the child doesn't open unauthorized and illegal websites when you are not there, and even to prevent them from opening any addictive sites like the social networks, i.e. Facebook, Orkut, Twitter etc. There are alternatives for twitter which you can't prevent as there is a huge list of it but to prevent the browser from opening other sites, there are quite many different options.
One of the most used browsers still is Internet explorer, mostly used in desktops where people prefer to stick to the default browser given by Windows for the normal browsing. One of those whom we might try to prevent using our accounts and computers is kids, and to make things easier and keep them away from stuff is blocking the websites in the browsers. Here is how you can block a website from opening in the Internet Explorer browser.
Go to Tools > Internet Options in the internet explorer menu section. Here is where you can set the parental options and other settings for others to open the web pages.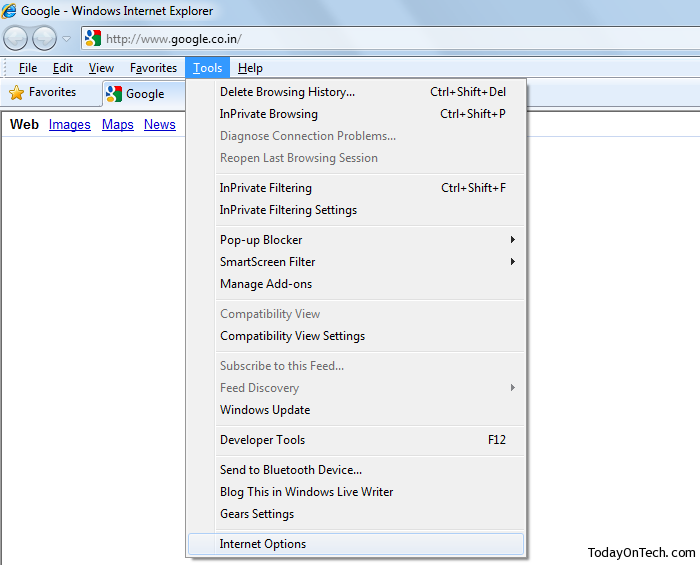 Click on the Content Advisor Enable button, so that you can have a control on the content that can be viewed on the computer. This would take you to a page with various options for setting up the controls.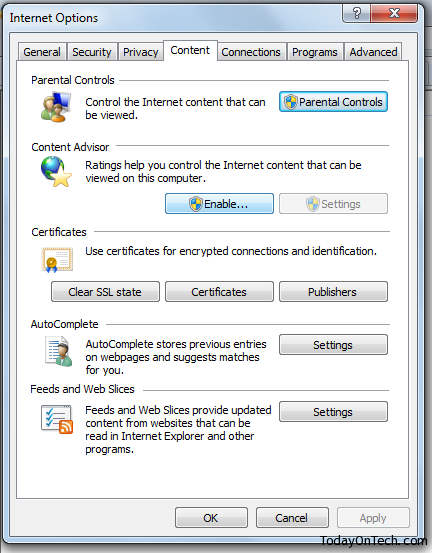 In the 2nd tab, i.e. Approved Sites page, write down the URLs which you want to allow / disallow from opening in your browser. As in the example below, I entered facebook.com and hit on Never, so that the page won't open until you have a password access to the content browsing in the Internet explorer browser.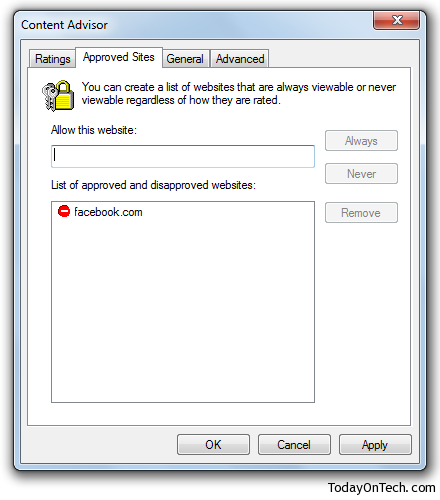 Once you set the URLs to be blocked from opening, you need to set a Supervisor password, so that unauthorized users can't open the pages which you set not to.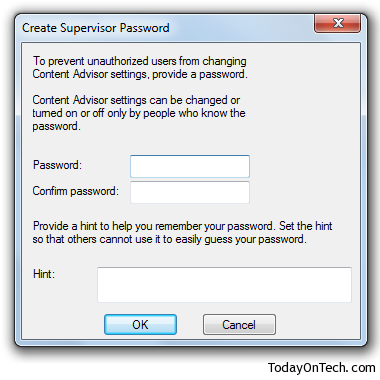 Once the password is set, the Content Advisor shows enabled, and you can then set the level ratings etc. to make the authorization and blocking stronger.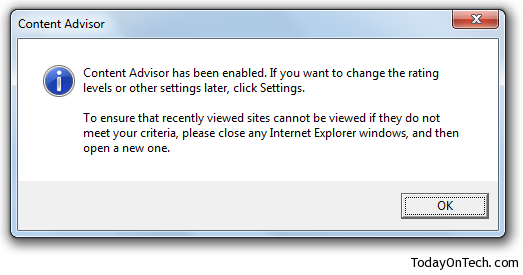 To test it out, you can try to open one of the web pages which you added to the blocking list, and it will open a dialog box asking for the password, failing which the website won't open. The trick would be helpful in preventing kids from opening the pages, and most of them have little knowledge about things. Opening a web browser and hitting the URL is all they know.