The Samsung Galaxy S comes with some beautiful wallpapers but still one would always get bored of having a single wallpapers always on their home screen. There are around 15-20 wallpapers that come preloaded in the Galaxy S device, but there are always numerous options to change the wallpaper with the one you want to have. Here are the different ways of setting up the different wallpapers for the Samsung Galaxy S home screen –
Change wallpaper from the homescreen – Preloaded wallpapers
Change wallpaper from the homescreen – From Gallery
Use a live wallpaper
Change wallpaper from your SD card files
Changing the wallpaper can be done right from the Homescreen. Long press the screen and you will be shown a few options, like the options to change or add widgets, shortcuts of folders and apps, folders and also change wallpapers. Select the Wallpaper option, and then you would see 3 sections –
Gallery
Live Wallpapers
Wallpaper Gallery
From Wallpaper Gallery
The Wallpaper Gallery is where you can select from one of the preloaded wallpapers. Select the "Wallpaper Gallery" and there you would find the wallpapers to select from. The wallpapers are large in width so as to work display well when sliding through the multiple home screens. The wallpaper appears like a panoramic view when the different home screens are viewed. Just select the preloaded wallpaper and hit "Set Wallpaper" and the wallpaper is set, in accordance with the number of home screens present on the phone. If there is a single screen, the wallpaper gets cut halfway. To view the entire wallpaper by scrolling on multiple home screens, you need to have a minimum of 3-4 home screens active.
Setting Live Wallpapers
The live wallpapers add some extra flavors to the homescreen. The preloaded Live wallpapers are – Aurora, Beach, Blue Sea, Galaxy, Grass, Light Grid, Magic Smoke, Music Visualization Wallpapers, Nexus. Selecting any of them would give a live wallpaper which interacts with your touch on the screen. For eg. the Blue Sea has waves that respond to your touch and the waves are disturbed. You can set the Live wallpapers by Long pressing the homescreen, and then selecting "Wallpapers", and then as above, you would be given the 3 options to select from. Select "Live Wallpapers" and preview the wallpapers before selecting the best one.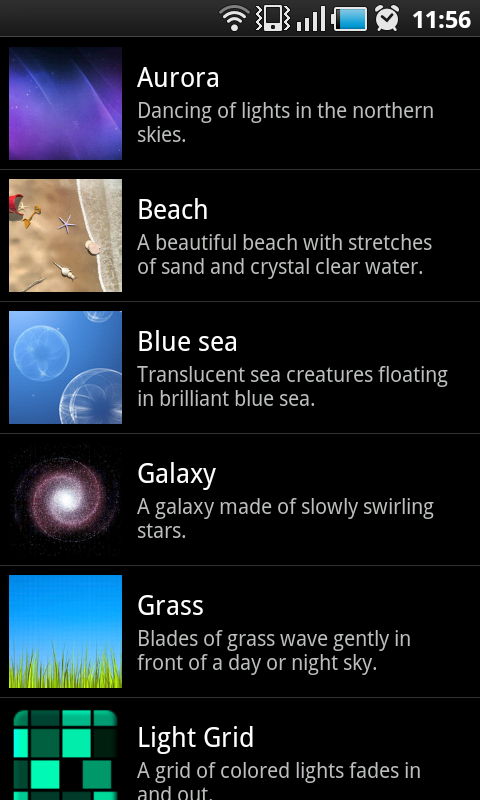 Set Wallpaper from Camera Gallery
The camera gallery is one of the other places from where you can select any image, crop it or select a particular area to be displayed as a wallpaper on your phone screen. In the option "Gallery" you would be able to access the entire gallery, where the pictures that were downloaded, captured using the phone camera, received through bluetooth etc. You can select an image from the gallery and then zoom in or out, select a particular section in the picture, as shown in the screenshot below.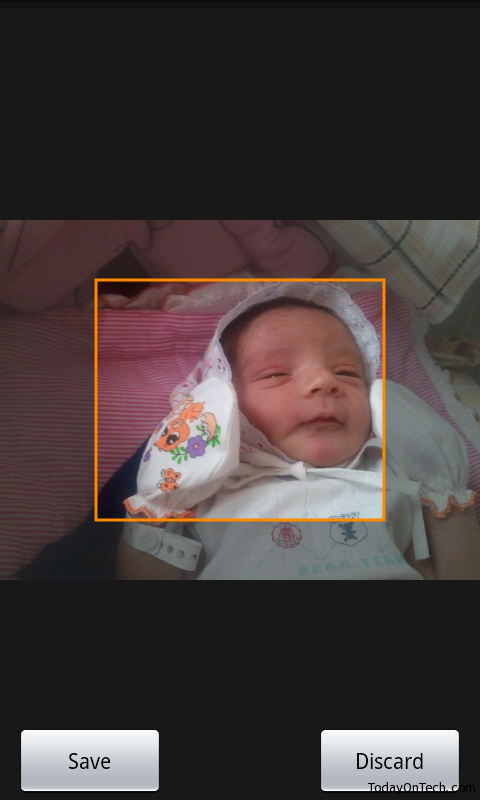 Set Wallpaper from Settings section
To set the wallpaper from the Settings section, follow these steps –
Tap the applications launcher from the home screen (the icon on the right bottom side)
Select Settings
Select Personalize
Select the Home Wallpaper option
And then, you can go on with the steps as done above, to set the wallpaper.
Check the best Samsung Galaxy S wallpapers, and the preloaded wallpapers that come in the phone. The preloaded wallpapers count keeps increasing with every Android version upgrade.