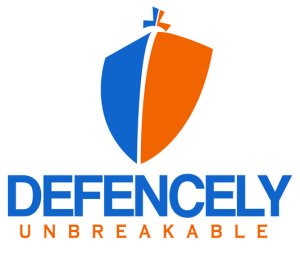 When you see someone appreciating you for your work publicly, it makes your day already but when the same happens from one of the biggest online companies, it takes you a step ahead. The same is something about Defencely, a Cloud Security which is the only Cloud based security company in India, and which doesn't itself to a low key. Paypal, one of the biggest web companies, and the largest online payment processor, had recognized Defencely in the Wall of Fame where some of the International organizations share a place.
Check the Paypal Wall of Fame where it lists the best security services based on the different factors.
Defencely doesn't limit itself to just a security providing company, but has done a lot more than that. Timely reporting of security vulnerabilities to the online companies is what the core team at Defencely aimed at, and it was all towards the betterment and as an act of good intent for the World Wide Web. Paypal's recognition isn't the only achievement for the company, but several other brands such as Apple, Zynga, SoundCloud and iFixit have applauded Defencely for its dedicated work.
Let's see what the reach of Defencely is, with the below list showing companies which everyone might be using daily. For me to have a quick check, I use products from Apple, Adobe, Google, eBay, Microsoft, Zynga, Lastpass everyday, and thus with security provided by these companies, things are made easier for us.

How does all this affect the Indian Web Arena?
For a blogger like me, this is probably a big inspiration, just like the recent news about the Redbus Acquisition, where it was widely believed that entrepreneurs and startups in India have no big hope in Asia but the same would be at peak when they move to the West, all thoughts easily getting questioned by stories like these. And Defencely for me isn't just an inspiration but a final resource one has to look at, when they search for something that could secure their online presence in the best way. Ethical hacking is what they have done on several ecommerce sites in India, and they could easily get in because of the security vulnerabilities in those sites, and later those website were made more secure. This again, is not just a good example for Indians but for the entire web community!
We have been in touch with Ritesh Sarvaiya, the CEO and the Co-founder of Defencely, and thus got a chance for a quick chat with him where he gave his insights on the targets of the company as well as the security issues in India. Read it Below.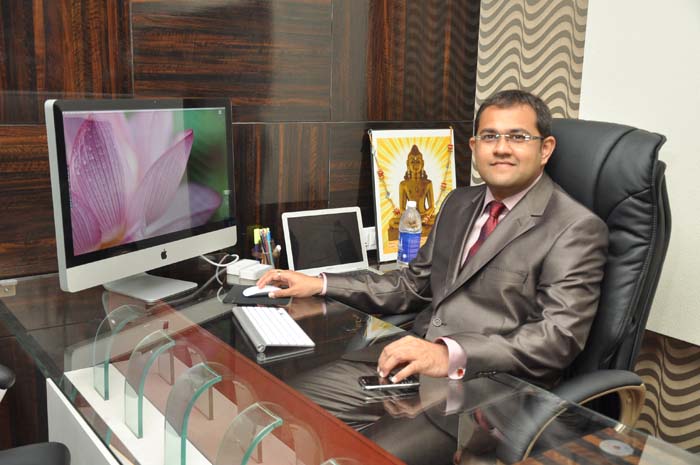 1. Hey Ritesh, it has been great to have you known and in contact with you, and happier to know that Defencely has been recognized as one of the strongest security force recognized by Paypal, the largest online payment processor. How big is this achievement for you?
Hi Chetan, the pleasure is all mine. Indeed, it is great news for Defencely and its entire team to get highlighted at PayPal security acknowledgements page. On a side note, I'd like to mention that Defencely has been recognized as a top notch security company for reporting vulnerabilities to Google, AT&T, Zynga, Apple – so on and so forth.

If I have to point out the "biggest" achievement so far in the history of Defencely, I won't be able to put my finger on it. It is true the PayPal is the biggest payment processor on the internet, and I am more than happy to see our company featured as the only Indian cloud security service provider. I can sure as hell tell you that it was not easy.

PayPal requires serious effort and only acknowledges those vulnerabilities that could leave a severe or meaningful impact on the company's operations. Therefore, getting recognized was a big deal for all of us. However, to specifically take pride in this big achievement and to stop at this point, would simply cram us with performance issues. As a company, and as the CEO, I'd like our team to take this achievement as a milestone, and brace ourselves for more to come.

2. Let's go into the past. What sparked you to start Defencely? And how did the team expand?
Oh yeah, the past… it will always be memorable for me. In 2011 and slightly before that, a lot of people started doubting my skills because of the non-technical background I possess. The picture got a little obscure for them to percept. Was I discouraged by all of this? No, I paid my share of the dues by conceptualizing the online world from a totally different angle.

What is that one thing that no one, or a very few entrepreneurs are doing right now in India? This is the question which provoked the establishment of Defencely as a 100% guaranteed solution to online website/ company security related issues. I started touching based with white hat researchers, independent contractors and eventually assembled a team of very young and highly talented professionals.

The rest, as they say, is history. Defencely.Com is booming across the internet, as not only an Indian cloud security and penetration services platform, but also across the global community in the same context.
 
3. According to your research, how secure is the Indian E-commerce zone, i.e. the Indian shopping websites.
Chetan, I would like to be blunt here. It is better this way. The state of e-commerce websites is very poor in the online Indian market. I am not implying that all the e-commerce business owners are falling short of making money, or not being able to market their skills properly. It is just that when security researchers see their websites in the context of cyber-attacks, the results are extremely disappointing.

A few days back, I illustrated a fresh example of a very reputable internet e-commerce business that was "ethically hacked" by one of the researchers at Defencely. Of course, we did not tinker with their protocols or day to day transactions, but we obscured key details and posted some very interesting screenshots to show how this website was doing at the back end.

And this is not just about one e-commerce business; almost every other business owner, especially in the online Indian industry, is neglecting the importance of security. The usual scenario plays as a call to these business owners, informing them about the alarming state of outdated security parameters at their website.

The business owner takes this as a cold sales call and either disconnects or promises to get back later. In the end, when their web company is finally hacked, they start realizing the value of online security services providers. With that being said, I am more than sure that every online security company is not able to generate same results. Out of 5 companies, only one company will give you a written guarantee that it will be able to:

Detect vulnerabilities without traces of duplicates
Report vulnerabilities in the most confidential manner
Finally FIX those weak loopholes (the toughest part) to avoid any repeated incidents

My objective is to strengthen the state of Indian ecommerce websites' security for the fact that it will impact the Indian economy in good manner – and also create a better image of the said business in the user community.
4. Who would you call as your best clients, as that is what one would boast showing to showcase how trusted their service is?
For obvious reasons, I cannot specifically take names. We treat clients, regardless of their business volume, in a very privileged manner. Yes, I can say in a general tone that Defencely works with more than 20+ online industry business owners, companies and conglomerates to safeguard them against exploiters, hackers and sleazy competitors.
You are more than welcome to visit Defencely.Com for a go through of our recent achievements. This will give an idea about our clients and etc.

5. In the end, do you look up to something as your target to goal? Expansion around the world?
The goal has always been to take Defencely to a level where other security providers can use us as a benchmark. It means that we aim to become the #1 company in the Cloud Security services program on the internet and in the real life world.

Recently, a reputable North American company formed a strategic alliance with us to help expand the business. Particularly at this point, we are inclined on taking our day-to-day operations, our recent and upcoming recognitions, and the company's motto as a fuel to the ultimate goal. All I can say is that getting listed at PayPal's Wall of Fame webpage is just the tip of the iceberg for the entire Defencely team.

If any of you need my support for anything please do not hesitate to contact me on LinkedIn, Twitter, Facebook or drop me email hi (at) Defencely (dot) com.