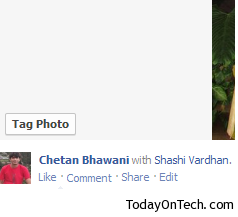 The Facebook Photo viewer with the black background, was hated a lot. It had that colors which people didn't like and they used to try to switch back to the old and default photo viewer. But now, the changes are done again and this time it is something more simpler but looking a lot better, where the description and tags try to explain the picture. In the new photo viewer, the border black color is gone and is replaced by white and the scroll left and right icons hang out of the image.
Below the photo you would see the photo owner's profile and the description given by them, and if at all anyone is tagged in the photo, it would show as – with _____, ______ and _______ (the profile links of people tagged).
On the photo itself, in the bottom left side you would see the shortcut links to Like the Photo, or to comment on the photo page. If at all this is your own photo, you see the option to Tag the Photo, in the same place.
In the comments section, on the right sidebar the first point is about the visibility. It shows whether the photo is being showed on your profile or not, and gives options whether to show or not.
Below that would be the information about the Album, the sharing info (where all is the photo shared), and the date when the photo is posted.
When the photo is on your stream and you click on it, just like the old Facebook photo viewer, this one too opens up in the same window without navigating you to the actual photo page. You can close the photo after viewing it, and you would be at the same stream page.
Oh, and yeah the annoying ads on the sidebar of comments section are gone. Not sure how long this would be absent for.
Here is the NEW Facebook Photo Viewer –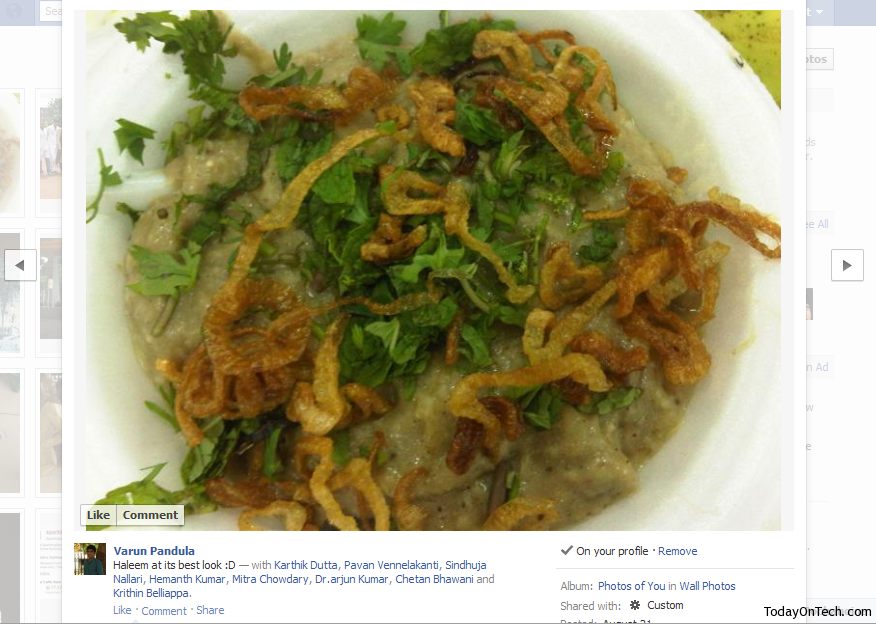 Here was the OLD Facebook Photo Viewer –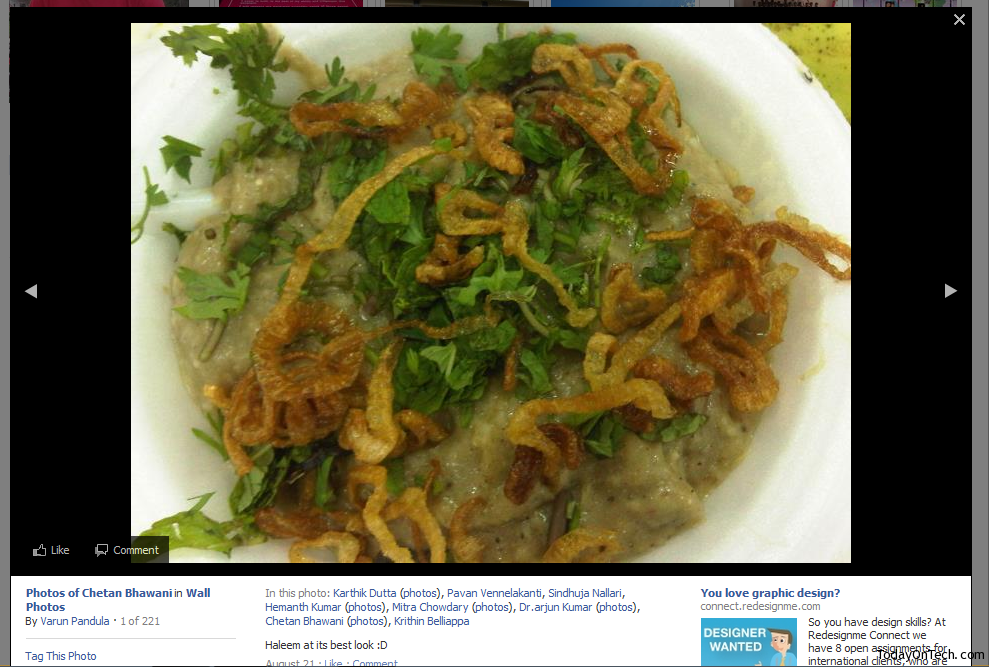 I bet there would be very few people who would want to shift away from this photo viewer, and most of the users still didn't get the updated photo viewer and might have to wait. The other new feature rolled out is the New Status Update Box with privacy options.