Google's experimental wearable "Googe Glass" will be discontinued, revealed the firm last week. The search giant informed that they will discontinue the 'Explorer Edition' and it will not be available in the market as a consumer product. Next week onwards, they will cease the orders, but they will support the firms who want to experiment with the idea. However, Google plans to focus on the technology's latest versions.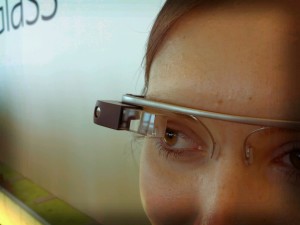 According to the report by the The Wall Street Journal, the product will no longer strive under its experimental incubator Google X, which is headed by Tony Fadell, chief of Nest, the home automation business of the firm. Ivy Ross, the current Glass lead will take up the daily activities now onwards.
Fadell said that with Google Glass, they have introduced groundbreaking technology, but at the same time, it has also helped them learn what is important to the enterprise and the consumers alike. It will be interesting to integrate those learning into the future products, he said.
In 2013, Google launched Glass and got instant attention of public. The firm even organized a huge press event in the UK last year and put the glasses on sale at £1000 a pair. They have also combined with optional add ons like sports-friendly lenses and fashionable frames.
Numerous tech experts, bloggers and publications hailed the concept, but the mainstream support was missing. In addition, a few controversies were also noticed where a section raised questions like when and where is it appropriate to wear these glasses and whether they can invade privacy.
In spite of such issues, the importance of Glasses has grown with time slowly with the increase of fitness trackers and smartwatches. Tech experts are predicting that Google wants to add momentum to that revolution with the next version of Glass. Now, only time will tell what this next version will turn out to be a full consumer product based on the concept or completely something different.