Madfinger Games released their much awaited shooter zombie game, Dead Trigger 2, which is actually a sequel to their game"Dead Trigger". What's big deal about Dead Trigger 2? Graphics in this game is stunning! The zombies look sick (no pun intended). If user device is not Tegra 4 powered, then not to worry. The ragdoll effects are still pretty good.
What's New: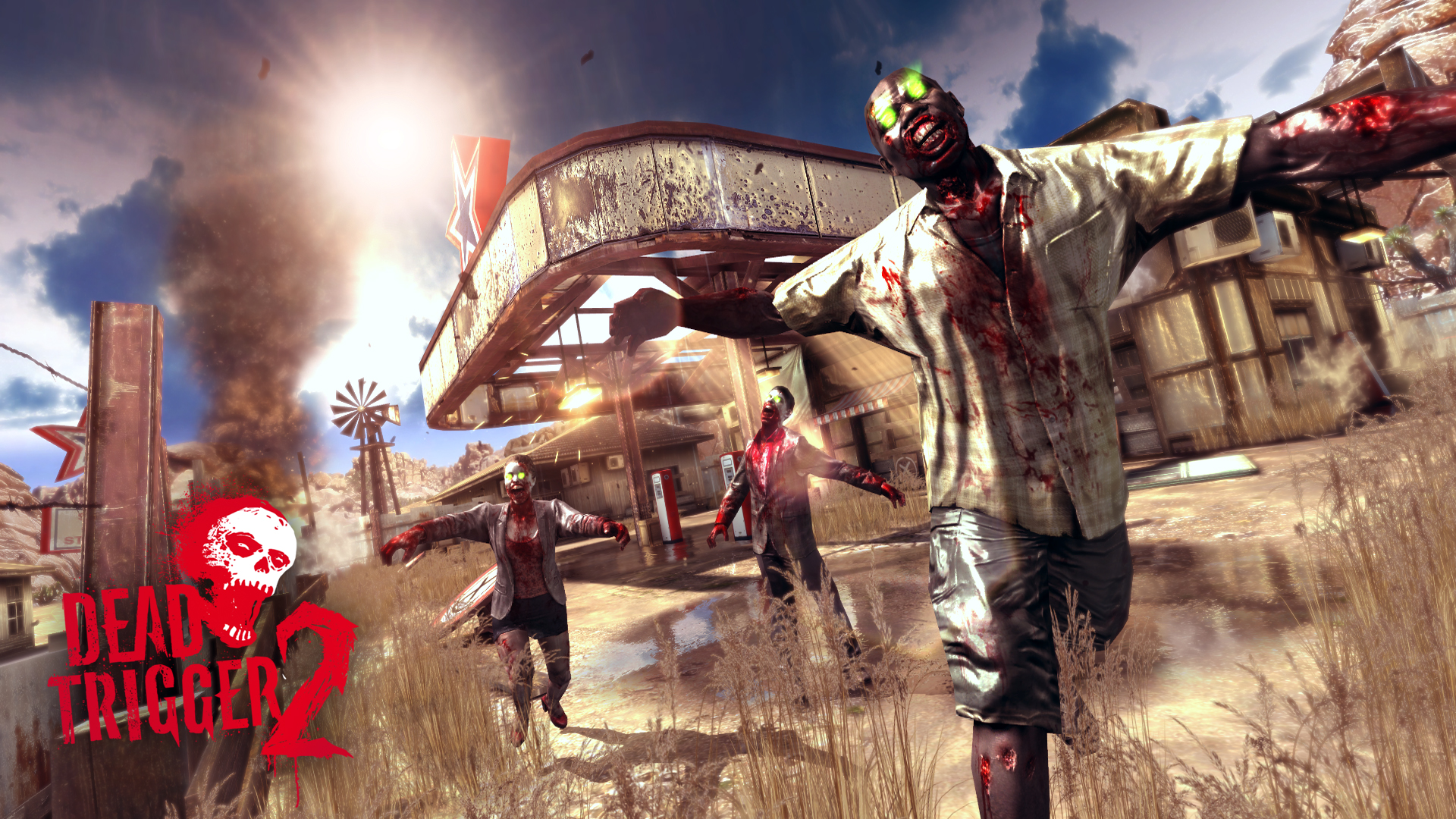 Frankly, there have been a lot of new things introduced into Dead Trigger 2. New maps, new guns, new zombies and new also controls! The new default control is just to swipe the crosshairs to the zombies and it will start shooting by itself. So, don't worry if your turn out to hate it, as user can revert it back to manual aim and shoot layout that you were accustomed to in the original Dead Trigger. More interesting thing is that, new maps include America, Africa and probably more are also added to the game. As you advance through the game, you can explore new places and the zombies also changeunlike the old Dead Trigger where same old zombies are just to face. Speaking of new zombies, there are a few stronger ones namely the 'Kamikaze' which I hate the most, the 'Vomitron' and also the 'Scientist'. The game also introduces an engineer, a scientist, a medic and a gunsmith which helps you crafts some valuable items that you would surely need when fighting zombies.
PROS:
More diverse mission objectives than Dead Trigger.
Super-zombies are fun to defeat.
No energy system.
Best looking shooters are on the App Store.
CONS:
Earning gold and cashare still a grind-fest.
Workstations take ages to upgrade.
Continuous zombie shootouts get repetitive.
Gameplay:
Gameplay is really fun like the original and has a story that keeps you in suspense. Moreover, the new online is truly real time story development where you take part in  the Global Resistance  and tune in to radio station to stay updated as the global gameplay develops that directly influenced by participation of every single player. User can also enjoy different types of missions such as global missions, story missions or side-quests.
Free download Available: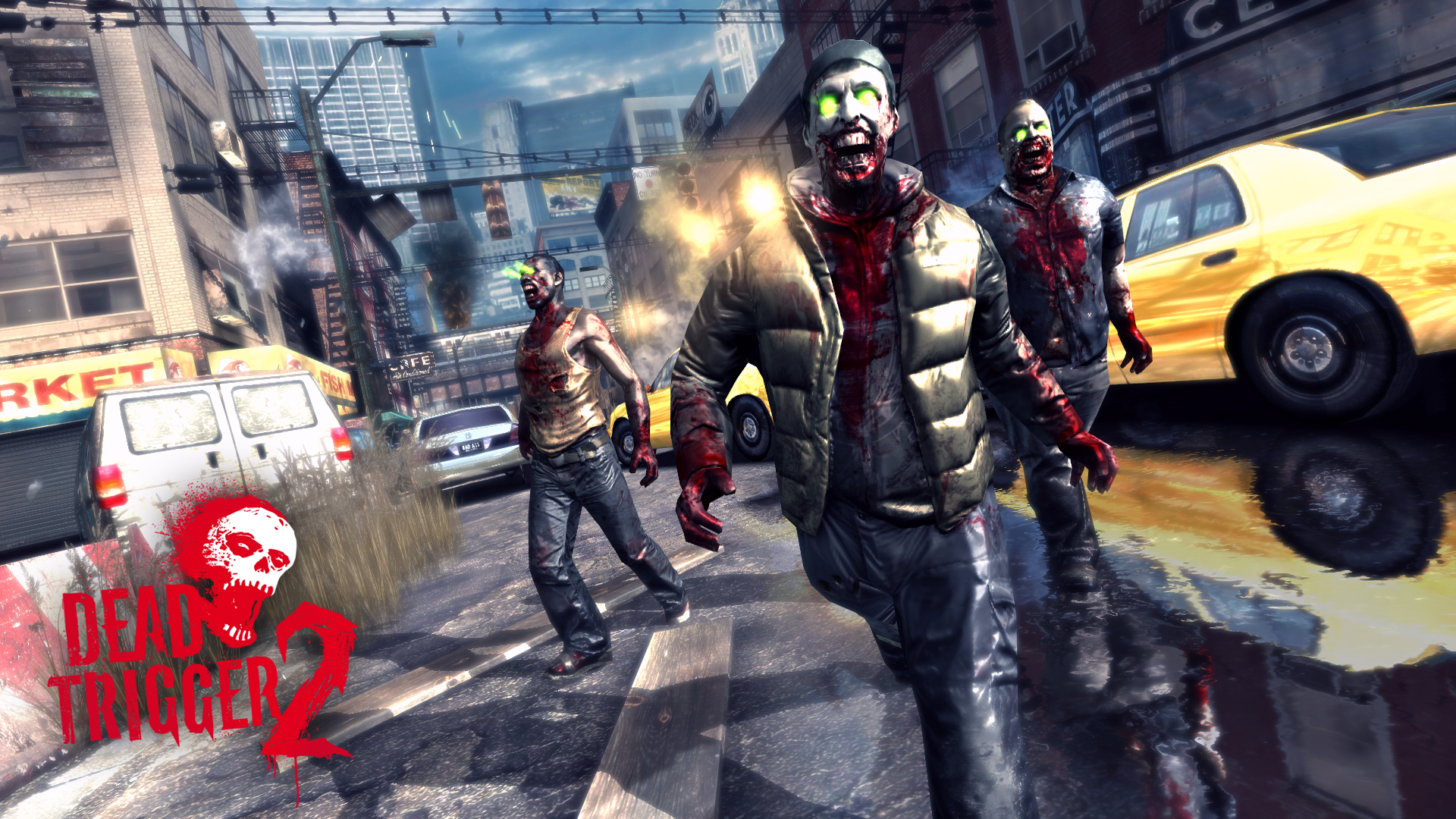 With that, here's my review on Dead Trigger 2 and you can now download it in the Google Play Store for free. This time around it's free-to-play from the off and Dead Trigger 2 can put a smile on the face of anyone who played. Guns, zombies and gorgeous graphics are so attractive. Even prettier than before, but with the same meaty destruction of the undead, Dead Trigger is actually a very welcome addition to the App Store. What's not to like?So, don't forget to share it with your friends too.
THE VERDICT:
So, after spending a few hours on this spectacular game, here is my final opinion. I think Dead Trigger 2 is an amazing game. Dead Trigger 2's objectives, dynamic environments and the enemies are a definite improvement on those of its predecessor. Probably, it is the best First-Person-Shooter Zombie game available for handheld devices right now. Especially, It has stunning graphics, superb game physics andof course plenty of new things. Best FPS Zombie game available right now on mobile. It is highly recommended game for you if you love gaming on mobile platforms. I would rate this game 9.0 out of 10 despite my cons listed above.
Review Overview
| | |
| --- | --- |
| Graphics | 9.0 |
| Game Physics | 9.5 |
| Gameplay | 10 |
| New features | 9.0 |
| Controls | 9.0 |
| Overall | 9.0 Excellent |