The moment Google announced the next generation Nexus 7 sometime back in July, the Android community was happy because the LTE model was expected to perform on AT & T and T-Mobile as it had on the Verizon Wireless. Touching on its background, the moment Verizon bought their 700 MHZ during a 2008 FCC auction spectrum launched LTE on their network. It was among the stipulations they were forced to agree on as they were to allow any device to follow suit as long as it was capable of using the spectrum. Since Verizon only uses the 700 MHz spectrum for LTE, they can only accommodate unlocked devices in-line with their CDMA 2000 network.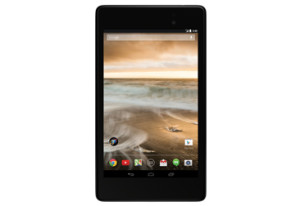 Slightly before the Nexus 7 launch, manufactures had not tried releasing a portable device that could work with the LTE Version. Google hoped to change this by enhancing the second generation Nexus Verizon LTE compatibility, but the early adopters discovered shortly that the Version was totally unprepared to allow the unlocked devices onto their network.
With the Version service, swapping your activated SIM-card in your Nexus 7 would easily work, but when you needed a new SIM-card for your existing line. This was slightly because the moment you brought your own devices and you wanted to set up a new line of service, your carrier would need the device IMEI number to ensure it is not blacklisted as stolen  or lost and to ensure it is compatible with their network. Once through and accepted, it would be certified hence Google is currently looking over that but without clear indication of when to be finished.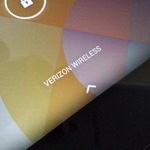 In case you are locked in you don't need to worry since there is a very simple procedure for getting around the IMEI checks hence activating your tablet easily. Most find it difficult but what you need is to get the rare representative who knows the Nexus 7 including its activation requirements. The following steps are vital;
Step 1
Start by going to the Version store and find a floor model tablet which can be pretty much a tablet other than an iPad hence I recommend any Galaxy Tab device.
Step 2
Get into the tablet settings, =>About Tablt, => Stauts and scroll down until you find the IMEI number hence must note it somewhere.
Step 3
Proceed to the Version's website and set up a new line of service and when you are asked for the IMEI number, input it from the floor model tablet which will pass the Verizon certification test.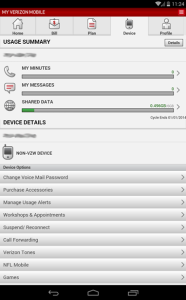 Step 4
Have your plan and complete the sign up process and Verizon will send you a SIM card via FedEx after which you will need to go to the online activation system where you will enter the SIM card ID from the SIM card they sent you. Input the IMEI number of the floor model.
Step 5
When you are through with the rest of the online activation process, proceed by putting the SIM card into your Nexus 7 and reboot it. The moment it comes back up, take a few minutes and you should be better placed running with Verizon service.