Capturing screenshots in both windows and mac can be done through several ways, like using the Microsoft paint and the print screen option in keyboard to paste the screen and editing it, and in Mac you can use the keyboard shortcuts. But to make things easier, there is an extension in Google chrome, which does not only capture the screenshots but also helps you edit them, crop, add text and various shapes etc. It is the Awesome screenshot extension for Google chrome.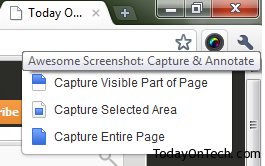 The Awesome Screenshot chrome extension is a simple but a very well working one, with options that you can find in any 3rd party image editing softwares. This extension removes the need of having an image editing tool separately. Here is the following things that Awesome screenshot can do –
Captures the visible part of the web page
Capture the selected area of the web page
Capture the entire web page
Supports the horizontal scrolling of pages when capturing screenshots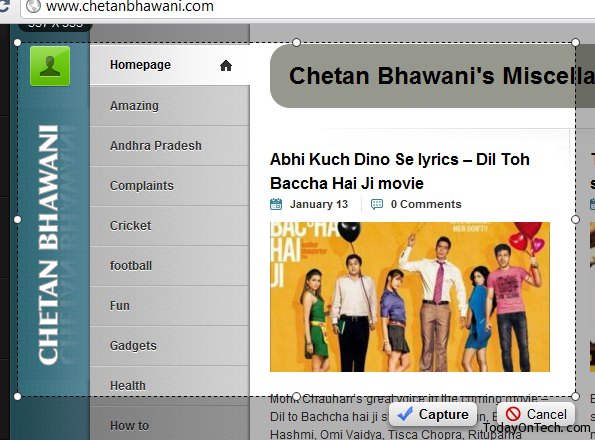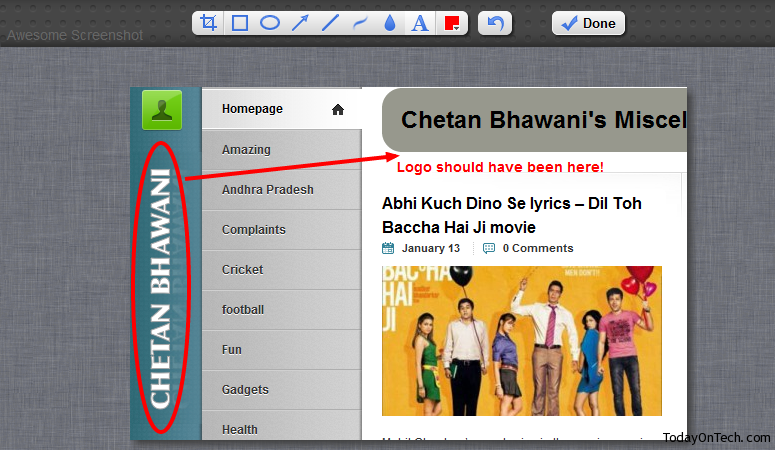 The screenshots once captured, can be edited in the following ways –
Annotate, add shapes like rectangle, square, circle and add lines, arrows
Adding of text on the image
Cropping of the images to any dimensions
Usage of eraser for erasing any private information on the web page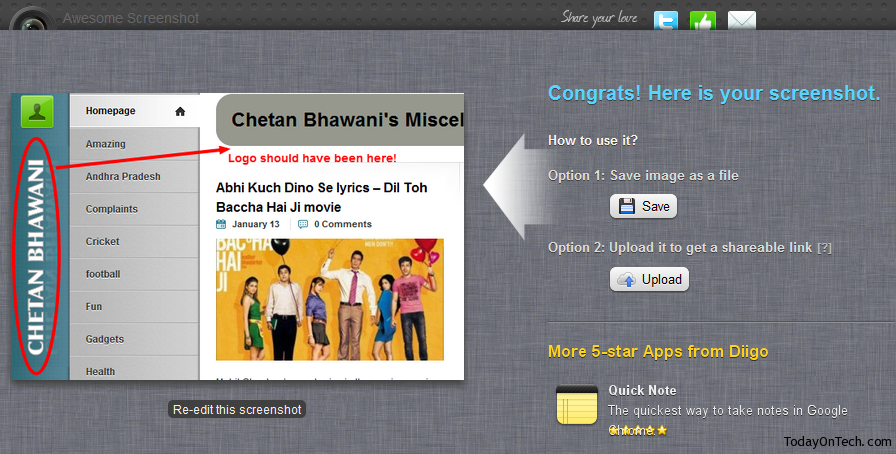 There is an option to set the keyboard shortcuts to capture the various types of screenshots, which you can set from the Extension options. The extension supports and lets you download the captured and edited screenshots in .png version. Apart from just downloading, the extension lets you upload the screenshots to their server at awesomescreenshot.com.
Download and install the extension from here.