Before we delve deep into Apple Maps, it will be helpful to know what it offers in order to understand what needs  to be changed and why. Let us look at the basic features that Apple Maps offer to understand the reason of its popularity in iPhones and iPads. The maps have been developed for navigating motorists and by default it gives you the driving directions. In addition it is also used for general purpose location identification when people seek directions from the maps. However, for people living in big cities, walking is often a better option than driving and the Apple Maps can be used for it also.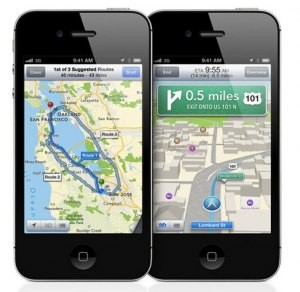 The maps are capable of providing turn by turn navigation but you will have to start from your current location. As you proceed, maps will tell you about directions and give you an estimated time of travel to the destination while updating en route status. These directions are voice based, but in the absence of voice facility, on screen directions are provided with provision for displaying the entire route of travel.
Real time traffic information is also provided by the maps as it keeps on calculating the time of travel in order to ascertain the time that will be taken to reach the destination. Road closures, accidents and construction are also displayed by the maps. If you are searching for a location, the maps can provide contact information of that location together with photos and customer reviews. The most unique feature of the Apple Maps is the 3D flyover display that offers interactive 3D views that no other competitors have been able to emulate till now.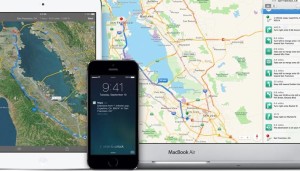 All the above pertain to driving facilities but the same can be utilized while you seek direction when walking to your destination. But you will have to change the default direction type in Apple Maps to get the desired results. Read on to know how you can do it.
Steps to Change Direction Type in Apple Maps
Step#1 – Select the 'Settings' app.
Step#2 – Tap on 'Maps' by scrolling down.
Step#3 – Under the 'Preferred Directions' select 'Walking' and tap on it.
Step#4 – Quit settings.
Steps#5 – If the Maps are displayed in the background make sure to exit from it too and then close it completely by swiping the switcher.
Step#6 – Reopen Maps. Now when you search for directions between any two points, the directions that are displayed correspond to walking directions and all measurements have been changed accordingly.
The maps will continue to be display the Walking direction till you reset it for Driving direction again.