iPhones or iPads are widely known for their unique features. As we all know, iPhone or iPad users need to purchase music through iTunes. There is no other way from where you can download music for your Apple device. However, your all downloaded music files will be shown on iPhone's music app. The users have no problem with it, because they want their Apple device to behave in such a way.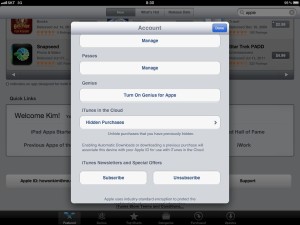 However, some people want to keep their downloaded files as either deleted or hidden from public view. They may have some reason for such requirement. However, there was constant demand to make some changes to counter this issue. Apple has introduced a solution for this issue in their devices, and we are here showing you how you can make the difference by deleting or hiding your purchased music files.
Turn off "Show All"
Step# 1- Enter the home screen of your device
Step# 2- Go to Settings
Step# 3- Scroll downward and select iTunes and App store
Step# 4- Under the bar of Show All, turn off the switch for Music
Step# 5- You will get the iTunes Match option there, turn that off.
Through this procedure, you will be able to remove all the songs or tracks from the list, but if songs have already been downloaded in your phone, it will not remove those tracks.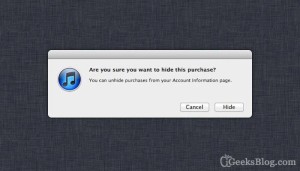 Now, delete or hide purchases from iTunes
This method is going to be tricky and a bit lengthy. However, to practice this method, please make sure that you have a reliable backup for your all data that you are going to hide or delete. By following a few simple steps, you can execute this task by yourself.
Step# 1- Go to Settings
Step# 2- Scroll downward and select General
Step# 3- Tap on Usage
Step# 4- Get the option Music and tap on it
Step# 5- You will find a bar, saying All Music
Step# 6- Swipe to the left and get the delete option, tap on the button and get free from all your downloaded files
Generate Backup of Music Files
This is how you can make the process done, and after executing the procedure you will not able to see those deleted files in your Apple device anymore. It is always advised to all users to make sure that you have some dependable data backup options, such as your desktop or any hard drive server, so that you can retrieve all your deleted data.