When you have a BlackBerry OS 10.2.1, it's definite that you have something awesome packed with admirable features like Google apps; Gmail, Google, it remains top among the rest. Unfortunately, the OS has not yet been officially released, but surprisingly, a good number of users have already hooked their devices with the latest update leak, hence enhancing them to enjoy the new features that come with it. Features leading the list include; access to even a bigger set of apps available and the ability to load APK files from your phone. However, this might not be the case for everyone which forces the manufacturers to tirelessly look into finding a fix.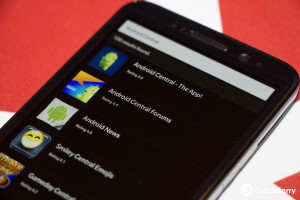 Solving the problem is quite some work, but in case you really want those important apps to be running on your BlackBerry Smartphone, giving it a try will be the only alternative. A couple of ways have been considered to go about it and you can easily deal with it by taking advantage of the BlackBerry 10 application Snap. This is the surest way of getting downloaded files that are safe and secure since have been approved by the Google Play process.
However, snap is a native BlackBerry 10 app, but being a bit of an advanced method, it calls for you to sideload it. This should not stress you since from the moment you set it; you don't need to repeat the process or less is required from you in order to keep installing APK files to your phone. The following guidelines have put in place to help you sideload the snap app itself, accompanied with the installation of APK files straight to your BlackBerry using the same apps.
Step 1
Download and install Google Chrome; once installed, open it up and install extensions for Google Chrome on your computer. Also download the latest Snap Bar file to your computer and place it where you will easily remember
Step 2
At your BlackBerry, enable development mode by going to settings=> Security and privacy=>Development mode and turn ON the switch. Make sure you note the IP address it lists as well, which is commonly set to 169.254.0.1 but be keen in case it changes. At some point, it might ask you to create a password which you should, but keep the codes in mind.
Step 3
Plug you micro USB cable into your device and your device to your computer. Proceed to Google Chrome and visit http://169.254.0.1 and remember to replace the different IP address with http://169.254.0.1 too. You should not worry if you find the SSL error page saying the site security certificate is not trusted, accept and proceed, but if it says this page is not available, then consider reconnecting or use a different USB port. You might also need to revisit the Google Chrome extensions settings to re-enter the correct IP address which is auto detected but advisable to do it manually.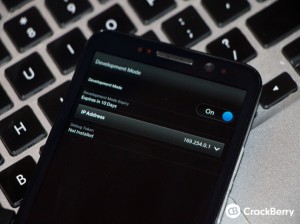 Step 4
If you are still not connected, ensure the anti-virus is disabled or the app is allowed to run which at times causes the failures. Key in your device password created earlier as soon as the page is loaded up; hence a list of what is already installed on your device will be at your disposal. Click Install Apps at the top right corner and it will open a file explorer window for you to access the snap Bar and once you select it, it will automatically begin installing a progress you will view on Chrome and when through disconnect from the computer.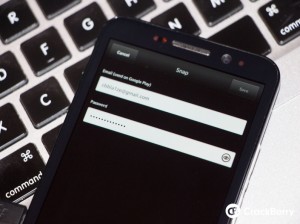 This procedure works in case of installing any BAR files the same way.