It has taken some quality time to seek for a native Netflix app for BlackBerry, especially with the Z30 that was marked for its big screen and big sound. The good news for the BlackBerry 10.2.1 users is that the update has already been released and introduced a couple of new opportunities too. To get it installed on your BlackBerry smart phone, it is advisable to ensure you pass through the Amazon Appstore which is simple and easy.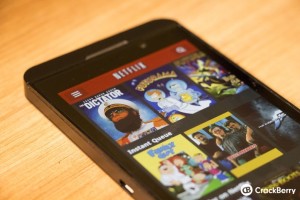 Begin with installing and logging into the Amazon Appstore:
This is by going to the Amazon Appstore download page on your BlackBerry browser; http://www.amazon.com/getappstore.
Proceed by tapping the Download the Amazon Appstore button and a download window should pop up with contents asking you where you want to save it together with the file name. Tap save placed in the top right corner and tap on the file the moment it finishes the downloading process. In case you don't find the download window, don't be scared or think you have messed the process up. Just tap on 'overflow menu' button placed at the bottom right marked with three little dots and tap download.
When you finish the installation, precede opening the Amazon Appstore which will enable you to enter your Amazon entry email together with the password. Then Tap on 'Sign in with my Amazon Account' button. If you still don't have an Amazon Account, worry not since you will still have one by only tapping on the 'Create account' button placed aside hence follow the step by step process to feed the requirements.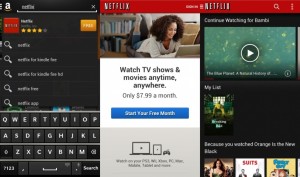 Download and install Netflix:
It's easily done by tapping the magnifying glass placed at the top right part of the Amazon Appstore and in the search box, type the word Netflix. A window should pop up and tap the free button to get downloading. Note that you will have to tap a different install button after that which will confirm app permissions to finish installations.
Open and log into Netflix:
This is easily done by tapping the Netflix button icon placed on your home screen to open it. Log in with your credentials by tapping the Sign in icon at the top right and you will be easily served.
According to research findings, most people approve the app for its best performance without glitches to speak of but with differences in personal mileage, experiences might vary and it is advisable to share with larger publics or the manufacturers to find you the best solution. This is because not all the apps available have a guarantee of performance, may be due to differences in phone types or poor input procedures among others hence the difficulties.