The General Packet Radio Service well known as the GPRS is a data passage protocol over a mobile phone network and when perfectly in place, you are miles ahead. This is because; the GPRS replaced dial-up mobile phone internet access to offer a quicker browsing potential to view contents and email. While on the phone, it does not require a phone number to connect, but an Access Point Name (APN) and Users don't pay for their online per minute but the amount of data they transfer. Currently GPRS has been largely suspended by a faster data network, which is 3G and highly used by mobile web browsers, email clients aside from other third party applications like the Newsreader, weather or RSS feeds.
In some cases, you will find mobile operating systems may not allow web connectivity, but they have WAP settings in place. This is in the likes of O2, Virgin Mobile and Tesco Mobile among a few others blocking the pay as you Go customers from enjoying web pages access or the mobile Web APN.
It should not worry you since we have better ways of seeing you through and at the top half connections configuration screen, tap the Add Connection or Manage Existing Connections. If adding proceed by giving the connection a suitable name, but if it is editing the existing connection, you need not to since the name is already there with a Radio Button by its name. Tap Edit and select the modem to use which should be either a Cellular line (GPRS) or Cellular Line GPRS/3G and proceed by clicking Next to start input of operator specific settings. It's now healthy to start feeding the rest of the details which includes the following;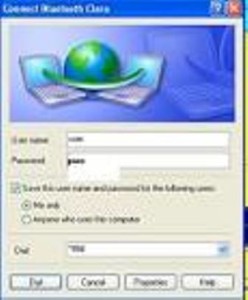 For 02 GPRS Settings or WAP:
Homepage: http://wap.02.co.uk/
Access Point: wap.02.co.uk
Access Point (PAYG): payando.02.co.uk
Gateway (IP) address: 193.113.200.195
Username: 02wap (contact)/ payandgo or (PAYG)
Password: Password
Session Type: Continuous
Authentication: Normal
Security: Off
Port number: 8080

For 02 GPRS Settings (Mobile Web/ Email):
Homepage:http//pda.02.co.uk
Access Point: mobile.02.co.uk
Username: mobileweb
Password: password
Session Type: Continuous
Authentication: Normal
Security: Off
For the Email servers (POP): mail.02.co.uk
Email servers (SMTP): smtp.02.co.uk
DNS Servers: 193.114.200.200 and 193.113.200.201
Note: You must make sure that the Mobile Web service is enabled for the setting to perform best.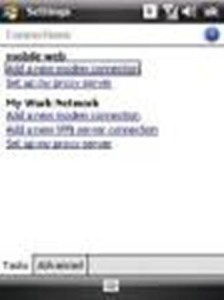 Tesco-Mobile GPRS Settings:
Homepage:  http://wap.tesco-mobile.com
Access Point:   prepay.tesco-mobile.com
Gateway address:  193.113.200.195
Username:  tescowap
Password:  password
Session Type:  Continuous
Port number:  9201
Authentication:  Normal
For Vodafone GPRS Settings (WAP);
Homepage: http://live.vodafone,com
Access Point: wap.vodafone.co.uk
Access Point: ppvodafone.co.uk
Username: wap
Password: wap
Session type: Continuous
Authentication: Normal
Network type: ipv4
Security: Off
Gateway address: 212.183.183.137.012
Port number: 8799
For Vodafone GPRS Settings (Email/Web):
Homepage:  http://live.vodafone.com
Access Point: internet
Access Point: pp.vodafone.co.uk
Access Point: ppbundle.internet
Access Point: pp.internet
Username: web
Password: web
Session type: Continuous
Authentication: Normal
Security: Off
Others include:
Alt email SMTP Server: 212.183.156.229
Alt email SMTP Server: 62.213.128.092
DNS Server: 212.183.137.012
For T-Mobile GPRS Settings;
Homepage: http://wap.t-mobile.co.uk/
Access point: general.t-mobile.uk
Gateway (IP) address: 149.254.1.10
Username:  user
Password:  wap
Session type:  Continuous
Port number:  8080
Authentication:  Normal
For 3GPRS Data Settings:
Homepage: http://mobile.three.co.uk
Access Point: three.co.uk
Username: guest
Password: guest
Authentication: Normal