The incredible news is that the Samsung Galaxy Note II,  and S4 smartphones have the ability to share internet right out of the container. There are two choices through which this could be achieved: wired, by means of the USB link (your charging link) or, through wireless, via Wi-Fi. Both alternatives permit your Samsung to impart arrange access to your Smart phone. Just follow the following Steps and you can easily turn turn your samsung galaxy note II,S4 into a Wi-Fi Hotspot to share internet with your laptop wirelessly.
1st Click Your home button and just swipe to unlock your phone.
Then Swipe from top of mobile screen to downward.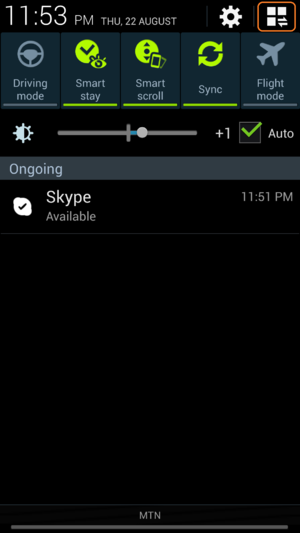 In the top of right corner, you will see a settings icon here it will looks like a gear of sprocket. Click it, and the settings menu will appear there.
Now tap on "More settings" and then on "Wireless and networks" there sub-menu will appear.
The tap "Tethering and portable hotspot". Then on Switches tab, tap the "Wi-Fi hotspot" there.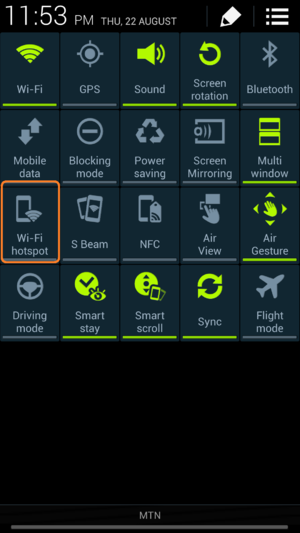 See the option "Portable WiFi hotspot". Tap the switch on option.
On the lower right corner "Configure" button. Strike it.
The sub-menu will appear "Configure the portable Wi-Fi hotspot there"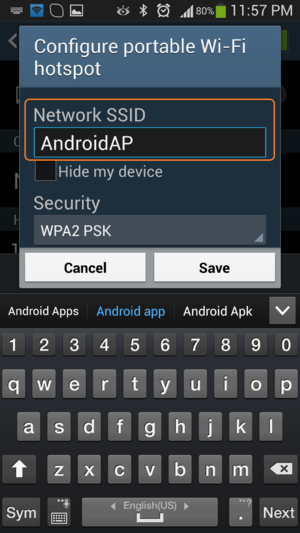 Enter your personal desired hotspot name, it is technically called the "Network SSID"
Enter your desired password there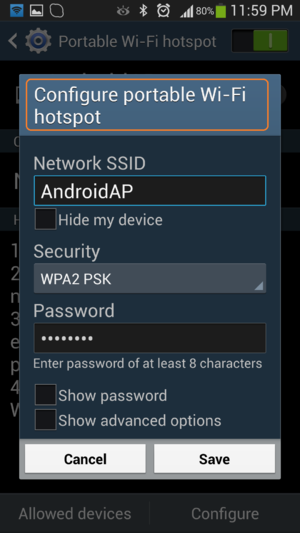 At end, click and "save".
Now for staringt your new hotspot just  tap the on/off slider at the top of the screen .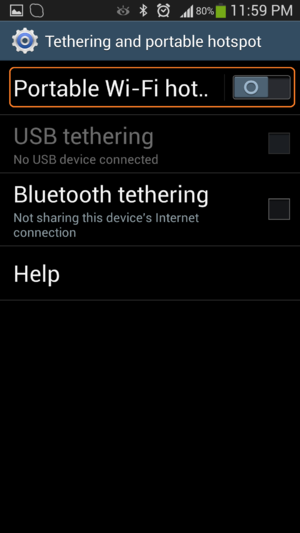 Now you can connect to your phone with any other Wi-Fi enabled device.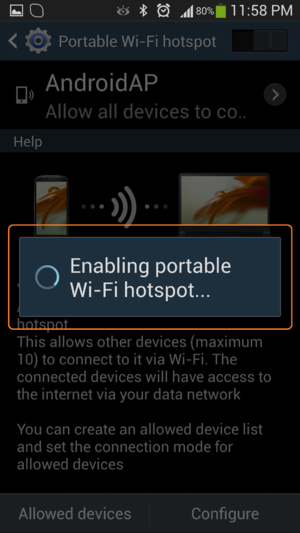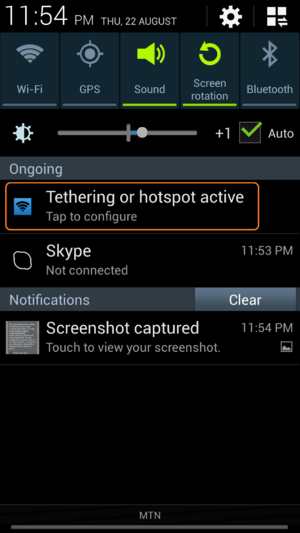 You can setup Hotspot on your Samsung Galaxy Note 2 and S4 by following these steps…….. J
Note:You need to remind one thing that before the internet connection becomes usable (with certain laptops anyway), you may have to wait for about one or two minutes. Because it is usually says "no internet access" for a while. Some of the time you might need to restart your laptop. This does not always happen, so it could be a Samsung bug.