In the earlier versions of WordPress, there was no such option of installing a plugin or theme right from within the wordpress admin panel, and bloggers used to install the plugins by uploading the files to the server in the wp-content section under the wordpress file manager section. But now after the version 3 of wordpress, just a few clicks and the plugin search can make the installation of the plugin possible from within the wp-admin area of the blog. Here is how you can install the plugin from the wordpress admin section –
In the wp-admin section, in the left panel you need to open the dropdown of Plugins, and click on "Add New" where you can search for a plugin and install it there.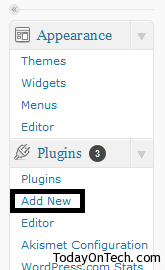 In the plugin install page, you can browse through the popular tags that are being searched overall, or you can directly search for any plugin using the keywords. You can search the plugin with the term, author or the tag of the plugin. Search for the plugin and the list of plugins would appear with their info and ratings. Hit on Install Now, as given in the screenshot below –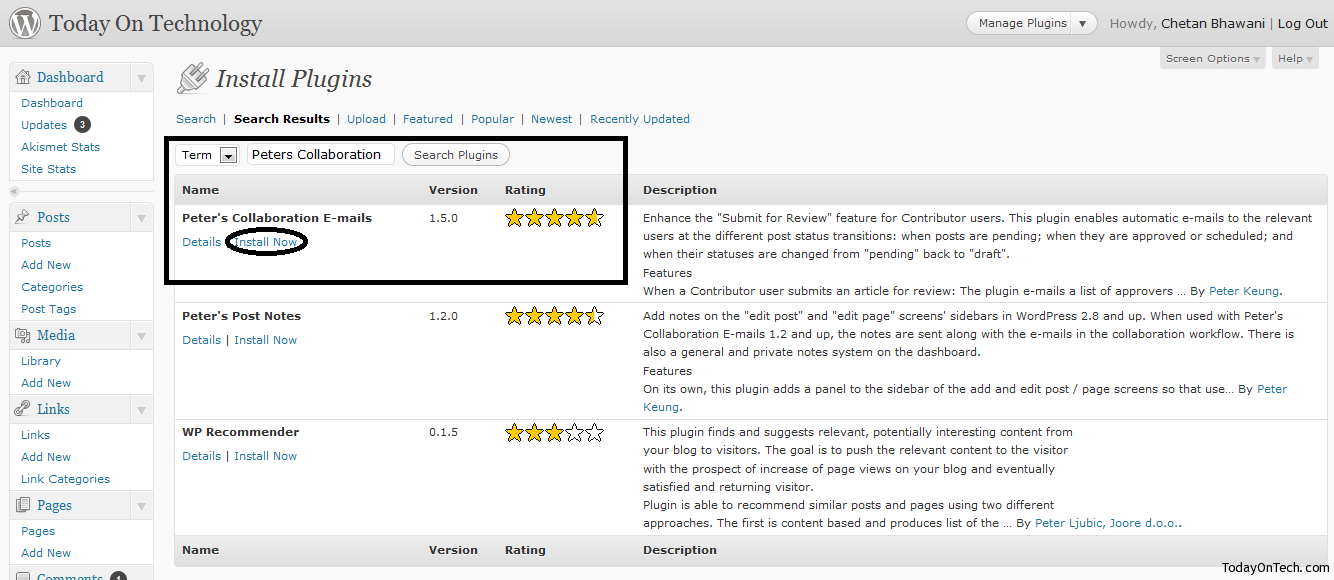 The plugin gets installed in a few seconds, and then you need to activate the plugin. The entire installation process is done within the wp admin panel itself, where the downloading, unzipping / unpacking, installing is done.

There are other ways too, where you can upload the zip files of the plugin if at all you have a plugin that is not available in the wordpress plugin directory. You just need to go to the upload page, in the plugin install page to upload it and install the plugin.