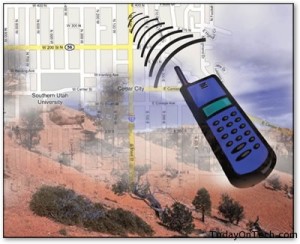 The government of India has directed all the Telecom operators in India to make the location details and the information of the mobile phone to make it mandatory part of the call data records (CDR) of all the mobile users in the country, and starting mid-2014 it should be possible, and this was according to the Department of Telecommunications (DoT) directive.
The call data records would now not just reflect the contact numbers, call duration and details of the mobile tower that was used, along with the new addition of the exact details about the location from where the call was initiated. The DoT directive is titled 'Amendments to the unified access service license agreement for security related concerns for expansion of telecom services in various zones of the country' and has been issued to all unified access service licensees.
"Through this DoT directive, the government is merely asking mobile operators to maintain location details. But for CMS, mobile companies have to transfer all such details to the government. Therefore, eventually, I believe, these details will be fed into the central server," said Commander (rtd) Mukesh Saini, former national information security coordinator, government of India.
"This is a standard practice in European countries which use GSM technology, said V K Mittal, former scientist with National Technical Research Organisation. He added that obtaining location details of targets is an integral part of agency modules while cracking criminal and terror cases. However, to do this for every mobile user, Mittal said, is illegal, unethical and unconstitutional as the state will be able to continuously target its citizens. "This is a clear indication that we are now moving towards a totalitarian regime in the name of security."