The onset of technological advancement has come with the automation of a couple of things, but in some cases, you are forced to consider the set aside manual know how especially when dealing with GPRS mobile settings. This is because some of the automatic configuration settings that may basically be the main fields to be installed are not delivered immediately or even fail to be delivered. What you need to know is that for you to access internet services through your mobile phone, you must have GPRS settings with an APN which is an access point name, proxy server address and the proxy port number.

The manual GPRS settings for the Indian networks; Airtel, BSNL, Tta Docomo, Vodafone among others, are present with simple steps to enable users to configure their mobile phones. This will give them a chance to enjoy any Indian Network Carrier within the vicinity. However, these settings may vary with some phones an issue that needs everyone to be keen when selecting the available user guides. In case you can't find a pack of setting for your phone, don't lose hope, but Google search them online and they will be at your disposal.
If you still don't know how, sit and relax since I have done the greatest part of finding the information you need to have hence having chosen the right settings, the phone will easily access the internet.
Go to the main menu of your mobile phone i.e. Nokia and select      settings=>configurations=>personal Configurations. At this point, select options and choose Add new hence begin filling the settings in accordance to your network as follows;
Airtel Manual GPRS Settings; Purposed For Airtel Live
Account Name/ Profile: Airtel Live
Access Point Name: airtelfun.com
Username: Blank
Authentication: Normal
Homepage: http://live.airtelworld.com
Proxy-Enabled
Proxy Address: 100.001.200.009
Proxy Port: 8080
In case of your Mobile Office;
Profile/ Account name: Mobile office
Access Point Name: airtelgprs
Username: Blank
Password: Blank
Authentication: Normal
Homepage: http://www.WiKiForU.com
Proxy-Disabled
For the Bsnl Manual Settings: For BSNL WAP Users
Profile/ Account Name: Bsnl WAP
Access Point Name: Mizone
Username: Blank
Password: Blank
Authentication: Normal
Homepage: http://www.WiKiForU.com
Proxy Address: 10.0.0.10
Proxy Port: 8080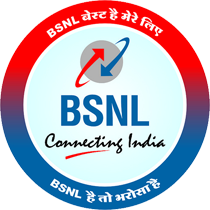 For BSNL GPRS User:
Profile/ Account Name: Bsnl GPRS
Access Point Name: bsnlnet
Username: Blank
Password: Blank
Authentication: Normal
Homepage: http://www.WiKiForU.com
Proxy-Disabled
Ideal/ Spice Manual GPRS Settings;
Profile/ Account Name: ideal GPRS
Access Point Name: imis
Username: Blank
Password: Blank
Authentication: Normal
Homepage: http://www.WiKiForU.com
Proxy Address: 10.4.42.45
Proxy Port: 8080
Tata Docomo Manual GPRS Settings:
Account Profile/ Name: Tata Docomo Internet
Access Point Name: TATA.DOCOMO.INTERNET
Username: Blank
Password: Blank
Authentication: Normal
Profile/Homepage: http://www.WiKiForU.com
Proxy-Disabled
In case of Tat Docomo Drive in;
Profile/ Account Name: Tata Docomo Drive In
Access Point Name: TATA.DOCOMO.DIV.IN
Username: Blank
Password: Blank
Authentication: Normal
Homepage: http://ww.WiKiForU.com
Proxy- Enabled
Proxy Address: 10.124.94.7
Proxy Port: 8080
Vodafone Manual GPRS Settings
Profile/Account name: Vodafone GPRS
Access Point Name: WWW
Username: Blank
Password: Blank
Authentication: Normal
Homepage: http://www.WiKiForU.com
Proxy-Enable
Proxy Address: 10.10.1.100
Proxy Port: 9201