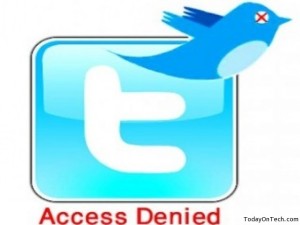 The Pakistan Telecommunication Authority has blocked Twitter.com mini social networking site in the entire country, as reported by several users on Facebook. Till yesterday, it was rumored that the Union Minister was going to order the Authority to block the website, but today it is inaccessible until some proxy routes were tried.
A few users from Pakistan have reported that they were able to access the status.twitter.com site but not the main site since morning. The only way one could get the access to the Twitter site was through the Opera Mini mobile browser which encrypts the usage and so blocking is not easy when any website is opened through this browser.
Badar Khushnood, Google Pakistan Country Consultant said on Facebook:
IMPORTANT: A reliable source has confirmed that PTA has ordered blocking of TWITTER in Pakistan.
The best alternate route is to use Opera Mini mobile web browser as it encrypts your communication. Keep watching this space for more updates.