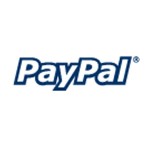 Paypal, the payment processor for the web, which has always been a twisted-tail for the Indian users, has brought in a new feature which is both beneficial and a bad hit at the same time. The Auto Withdrawal feature is something new, which would withdraw the funds to the Bank accounts of users if they have added a bank account to their Paypal account. While trying to withdraw my Paypal balance to my bank account, there was a message about the Auto Withdrawal and here are a few FAQs about it –
Where will my funds be auto withdrawn to?
If you have set a bank account for your Paypal account, then it would become the Auto Withdrawal account where the funds would be withdrawn to. If you have more than one account set up for your account, then you can select one of them for the Auto withdrawal of funds into that account.
Why are my funds being auto withdrawn?
This is a regulatory requirement by the Government of India, and this has to be followed by Paypal, for every user in India.
When does auto withdrawal happen?
The transfer of funds to the bank account happens daily, and you get the amount to your selected bank account after 5-7 days and you can check that regularly if you are getting the payments daily to your Paypal account.
How to use the Paypal Balance?
For an Indian user, there is no other option than withdrawing the funds to their bank account, and if at all they want to make any payments using the Paypal account, they need to add a credit card to the account and make payments using that.
For withdrawing funds to your Bank account, you need to enter a purpose code due to the new Paypal regulations, that are laid from time to time, mainly due to the hard regulations set by the Reserve Bank of India.