In 2014, the smartwatch industry became a 2.5 billion dollar market. There are a tremendous number of different smartwatches on the market, ranging from offerings from large manufacturers like the Apple Watch and Galaxy Gear, to smaller fitness-focused products such as the FitBit and Nike Fuelband. And according to Business Insider, they're only growing in popularity.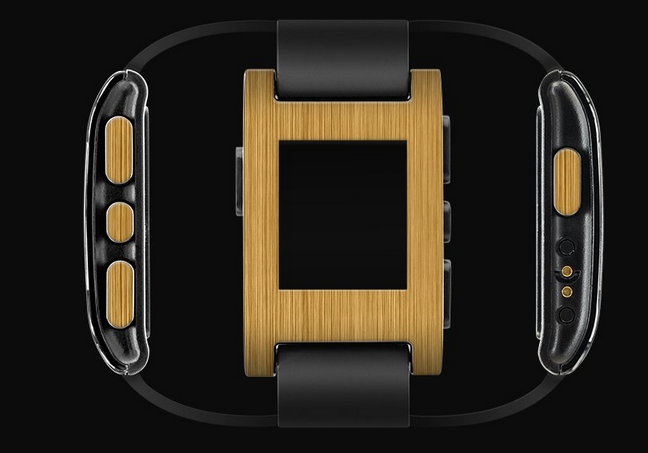 There's perhaps no more popular smartwatch out there than the Pebble. Launched on Kickstarter, the Pebble smartwatch was one of the first smartwatches to take the industry by storm. The device helped to accelerate the smartwatch industry, and prove that there was a need and desire amongst consumers for a watch.
When you do make an investment in a smartwatch, you want to make sure it lasts for as long as possible. A Pebble skin can keep your Pebble looking brand new for years to come. A vinyl skin is cut to fit the exact dimensions of your Pebble, with no exceptions. When attached, it can prevent your watch from becoming scratched or damaged while you're wearing it, something that's very easy to do if you're involved in sports. Indeed, even if you happen to reach into your pocket to pull out a set of keys while wearing it, you can accidentally scratch its face.
In addition to keeping your watch protected, a Pebble skin can also give your watcha makeover. Vinyl skins are available in a number of different designs and colours. Since there are so many different options available, you're bound to be able to find one that matches your own personal style. Vinyl skins can be purchased in everything from bright colours to subdued looks that give the impression your watch is made out of leather or gold.
One excellent feature of a vinyl skin is that it's easily removable. That means that if you get tired of a particular look, you can easily peel off the skin and replace it with a new one. Likewise, if you decide down the line to upgrade your Pebble and sell your older model, the skin will have kept your watch in pristine condition, increasing its resale value.
If you're still not certain about the value of a skin, head online and read up on them. Compare the pros and cons and do the math. Not sure where to start looking? You can get your research started on the right foot when you stop by dbrand.com/pebble-skins. As a top provider of skins, you'll see what quality 3M vinyl can do for your watch (as well as a number of other mobile devices) with actual pictures of every single style on the Pebble.
A vinyl skin is an excellent idea for your Pebble, as it's a smart investment for an advanced piece of wearable tech. With so many advantageous, why don't you have one already? Complete you research today and buy the best in Pebble skins.