Fans of PC games are waiting to play the latest version of their favorite Grand Theft Auto V (GTA V), but it seems that they have to wait longer. Earlier, it was expected that the game will be released for PC platform on January 27, but according to the recent developments, Rockstar Games has decided to delay it further to March 24.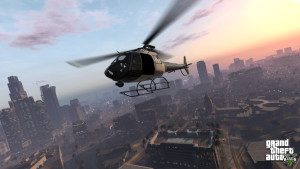 GTV V has already hit the Xbox 360 and PlayStation 3 last September and the version for Xbox One and PlayStation 4 was out in November. Considering this, the gamers of PC platform have to deal with this agony that GTA V will now arrive late March on their platform.
An official post by Rockstar Games have confirmed the delay and mentioned that they need few more weeks for testing and polishing so that the gamers can enjoy the best experience on PC. They have asked for apologies for this delay. A spokesperson of the gaming company said that they never take the decision to move release date ahead of its schedule lightly. However, they have decided to delay the release date considering it as the best interests of the game and the fans. He thanked everyone for understanding the concern and promised that the wait for few extra weeks will be worthy enough for the GTA lovers.
According to a post released by Rockstar Games, GTA V will run at 60fps and 1080p and will be loaded with 4K resolution. It will also be compatible with Nvidia 3D Vision for generating stereoscopic result and match up to triple monitor configurations. They are also adding multiplayer component for the PC version, which will enable up to thirty players to participate and include the mode of Online Heists as well.
However, the system specification needed to run the game at its best is on the upper side. In addition, the expected price tag is 2499 INR, which is not cheap either. Though the lovers of GTA V would not mind to shell out the expenses and grab the game when it hits the market in March.