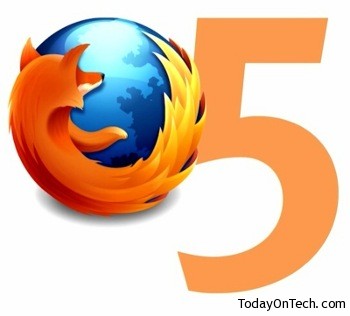 Mozilla firefox now follows the trend with Google Chrome in allowing people to switch between the different browser channels, and this is allowed so that you can use the Beta and Aurora Experimental versions and check the performance and report any bugs to help the Mozilla team work on the errors. Here is how you can switch between the channels of Firefox 5 Beta and Aurora versions –
Note: This tutorial would be applied to only the Beta and Aurora versions of the Firefox 5 browser which were released yesterday.
Here are the 3 channels of the Firefox browser –
Aurora – This is the version which can be called the latest, as all the new features would be included in it. But this version would not be as stable as the Beta and the final release version.
Beta – This is a better version than the Aurora, where many bugs are fixed and the beta is launched to public for them to help the Firefox team by reporting any more issues.
Release – This is the final version that comes out for the public, with all the features perfectly working and having compatibility to most of the add-ons.
* The Beta and Aurora channels won't be able to make all the add-ons work.
To switch between the different channels –
On the top left side of the Firefox browser, click on the Firefox icon and then go to "Help" and then select "About Firefox". This would open the pop up box with the details about the version of Firefox you are using.
In this window, it would show that you are on Beta version of Firefox 5, and beside that you have a link "Change". Click on that, and a drop-down list would come out where you can select from Release and Aurora if you are on beta. Select the one you want to use.
Once selected, hit "Apply and Update" and Firefox will download any latest updates of the mobile and then restart by itself. You would be using the desired changed channel after the restart.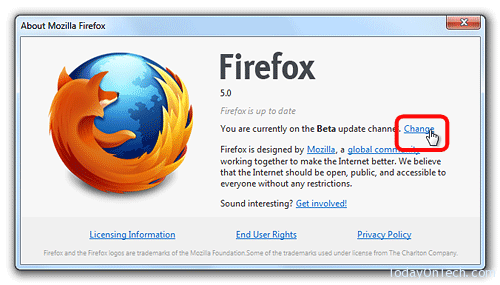 As you are just switching between the channels, the entire profile of yours remains the same and so through any channel you would be able to use the saved bookmarks, history and the stored passwords.