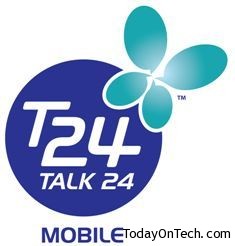 As we explained in the previous post, T24 Mobile is the GSM service by Future Group which was launched with the network collaboration with the Tata Teleservices Ltd. It has its own unique concept of getting free talk time, getting offers of shopping through it's recharge values etc. and as always, Future Group came up with something unique. The India's first unpaid connection, has not just the calling and SMS services, but there are some extra services available too.
First off, the Shop More Talk More offer, where you shop and get the free talk time to your T24 mobile network SIM. Apart from that, the SIM works like any other competitor ones, with many mandatory services and other value added services. Here are the most frequently asked things and the guide on the various activation and deactivation details about the services of the T24 network –
Convert from Pay Per Second to Pay Per Minute Plan of T24 –
The Pay Per Second plan charges 1 paise per second in a local call, and as soon as you disconnect the call, the number of seconds are counted and talk time is deducted. In the Pay Per Minute plan, you are charged Rs. 0.5 per minute. To shift from the per-second plan to per-minute calling plan, you need to recharge your mobile with a Rs. 11 e-recharge and the plan gets changed. To revert back to the per-minute calling plan, you need to recharge your mobile with a Rs. 9 e-recharge.
SIM Security Service by T24 –
The T24 SIM can be made more secure by entering a PIN that only you remember and when the SIM is used in any other phone, the SIM gets canceled after 3 wrong attempts. Then you can activate it by entering the PUK code. If you lost your SIM card, you just need to call 52121 to block it and to find out the details on how to get a new replacement SIM for the lost one.
Shopping services with T24 –
For what it is known, the T24 service gives the extra balance credits for your shopping bills at few stores. But the other way, it also provides special offers for shopping at stores like Big Bazaar, Food Bazaar, Pantaloon or others. The latest trends, beast deals etc. are listed when you go to the Mobile Menu > T24 Special > English or Hindi > Select your Favorite Store.
T24 Live Portal –
The live portal of the T24 Network comes for free with the GPRS enabled handsets.
There are quite many other services of the T24 network, we would be listing them once confirming with the network provider.