Connecting the Samsung Galaxy S internet on the computer is not a hard task when it comes to Windows OS, where you just need to connect the phone with the computer using the USB cable, and then in the Wireless & Network section of settings, you need to select Tethering. The computer would recognize the network of the phone and connect automatically. But on the Mac OS X, you need to make a few settings before you tether the internet connection of the Galaxy S. To connect to the internet on the Mac OS X, here is how you can do that –
Connect the Galaxy S to the Mac using the USB cable. Give it a couple minutes time till Mac OS X recognizes a new interface connected to it, and then a pop-up window would appear, saying that a new network interface has been detected, and you need to configure the settings of the modem.
Now go to System Preferences > Network and here you would see the new network that was detected.You need to enter the Telephone number, and other settings that you use while connecting to the internet using your mobile. The telephone number usually is *99# and the account name, password is to be kept blank.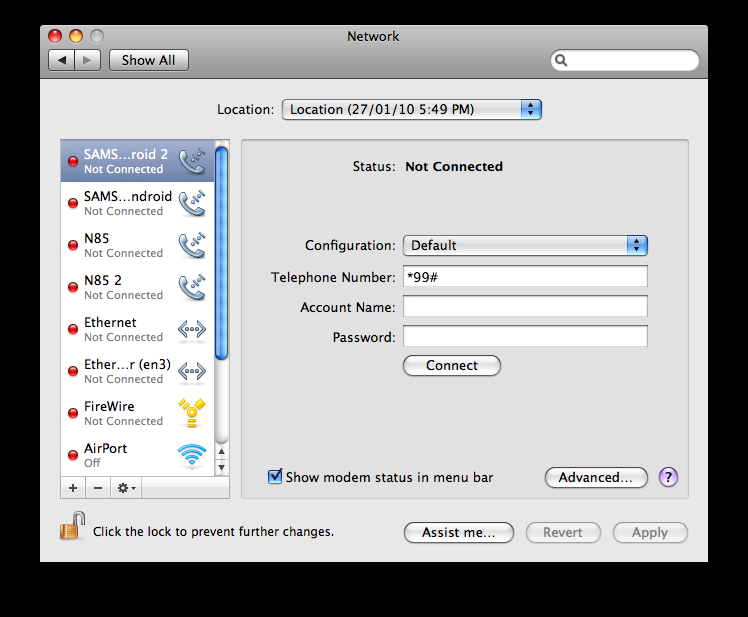 Next go to the Advanced settings through the button just above the Apply button, and here you can set up the Modem. As it's the Galaxy S you need to select the Vendor as "Samsung" form the list. Model – GSM/3G, and APN as the access point name of the SIM you are using in the phone. I was using BSNL 3G SIM, so the APN – bsnlnet.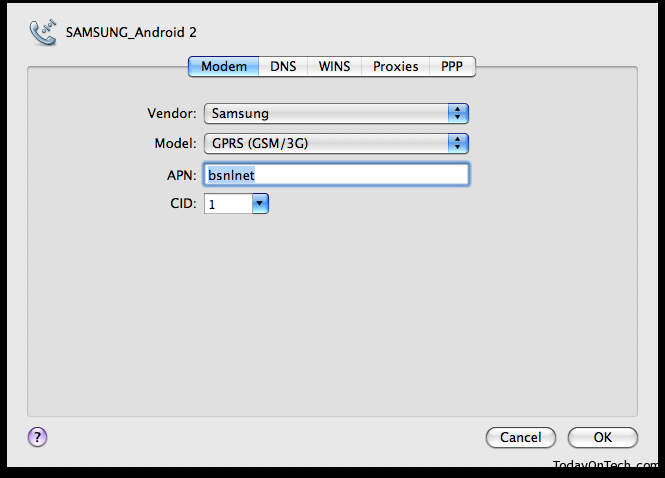 Save those settings and apply them. Then hit the Connect button and the connection would begin in a few seconds. If the connection didn't occur you have to check whether you hit the correct phone number, and the correct Access Point Name.