Mobile World Congress starts tomorrow, i.e. from 27th February 2012 and would run long for 4 days, when we would cover the entire event, with the team from AndroidAdvices already at Fira de Barcelona, and the main focus would be on the corporates like Samsung, HTC, LG, Mozilla etc. coming out with their new products.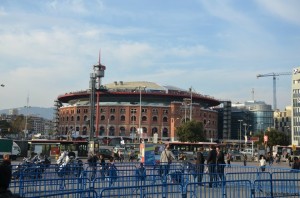 Though LG has been low in the market off late, they are bringing out seven devices with one of them being a quad-core one, and one coming with an operating system developed by the Mozilla foundation.
Many other devices are expected to be launched in the MWC 2012, and some of them include the HTC One X, the Viewsonic tablet devices and three other high-end Android phones, the Samsung Galaxy Note 10.1 version etc.
We will be updating you live from the event from tomorrow, so do subscribe for all the updates of the MWC. Check out the hashtag MWC 2012 for all the updates.
ZTE, Huawei and Acer too are bringing out their innovative devices with high-end specifications to bring some impact in the market full of the Android phones from Samsung, HTC, LG. Nokia is expected to launch a Windows Phone device during the event, and at the same time, Ubuntu for the Android OS is also lined up to show itself on the stage.