To be frank, if you mention losing data, it is one of the greatest nightmares to most Mac OSX users in the current computer era. This creates the need for finding a perfect hard drive data recovery application to enhance safety for your data. The list below contains effective Mac OS X applications hitting the market that are worthy considering;
Recuva
It's a free and portable version liked by most users due to its user friendly nature. While in use, a wizard asks you the kind of files you are searching, guiding on where to search for them and with an admirable speed proceed scanning the entire system. The types of files supported by it include NTFS, FAT and exFAT hence files captured in the process are restored for your selection or storage. It happens with just a couple of clicks and if you are not satisfied with the results, run the program in an advanced mode for more results. The ability to locate files with particular texts, safely wipe those with sensitive information reducing chances of deleting ranks it high as a excellent recovery tool to use.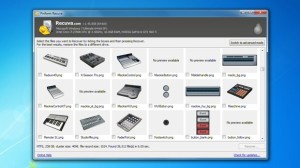 Undeleted 360
It's available in both commercial and free versions but the free version has some left out features; previews, file filtering among others and the appearing interface gives you the opportunity to upgrade. Users are not restricted to the amount or size of data to recover and the large following is results from the way it's user friendly. By just pointing it to the drive, all the deleted files will be scanned back for your choice. It really works a bite slowly but it performance is above most options in the market.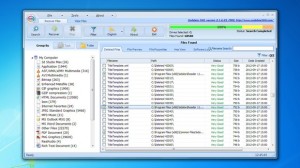 MiniTool Partition recovery
Unlike a variety of standard undeleted programs offering effective outcomes, the MiniTool Partition Recovery works better especially if in the scanning process you lose the entire partition of sensitive data. The free personal program is parked with a wizard based interface to enhance its performance; scanning for the missing files. Unfortunately, you might not benefit in cases of bootable recovery disk, thought be assured of a quick and easy way to gain back your data.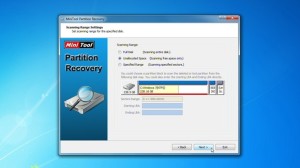 Wise data recovery
It's one of the simplest data recovery tool to find since there are no menus, dialogue boxes among other tricky options. You just choose a drive, click scan and you are good to go. Sooner than you expect, all the lost files will be at your disposal for perusal and action. However, it does not seem in conformity with FAT-data drives and you have to part some cash for the commercial fully featured option.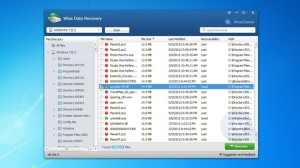 PhotoRec
In a list of powerful undelete tools, it comfortably suits since it has minimal restrictions, low price and has the potential to run almost anywhere; Dos, Windows, Linux, OS X and a few others. More still, it works with most device types and file systems and using depth knowledge of more than 200 files format, hardly gotten files like bundled TestDisk are easily retrieved. However, most people are intimidated by its Dos featured interface but it doesn't make it complicated when you follow the keen steps.