The software market has been stocked well with utilities to recover deleted files but does not work in case your computer fails to boot or when the entire drive happens to be formatted. This calls for an upper hand; some tools with the potential to dig dip and recover some elusive deleted files if not the entire hard drive required.
When dealing with this heavily corrupted hard drives, those methods cannot cut in hence calling for four top tools to balance the equation and have the potential to cut across Linux, Mac computer or Windows. However, these tools hardly recover data that has already been overwritten on a hard disk and have a high recovery potential, act first as soon as you discover the loss hence you will gain them back.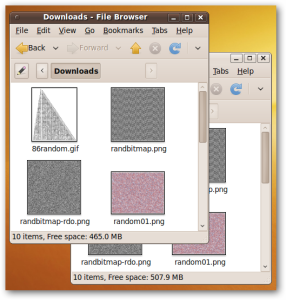 The tools used in the Ubuntu universe respiratory included;
A Testdisk
It is well known for recovering lost partitions and repair boot sectors. You should open the terminal enabling; typing in, creating a log file and a list of storage media shows up. You should decide the recovery partition to deal with by size and label, since the Testdisk will ask you to select the partition table to search which in most cases includes ext2/3, FAT32 and NTFS. Later finds your small hard disk lost data which you can add more partitions or change attributes.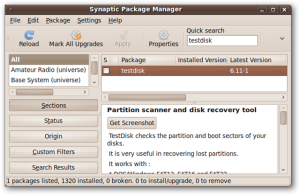 PhotoRec
Of all the above indicated tools, PhotoRec is a console based utility dealing with photo recovery with the greatest following due to its user friendly nature. As a tool for the job, recover files by opening the terminal and typing in; sudo photorec and you should select the storage device to search and after getting the right choice, select the type of partition to search. If not interested with the entire data then select one from the partition list provided. It Prompts the location to store the files and if not much is to be recovered, then you can store in Ubuntu live CD's but never recover files to the hard disk you recovered from.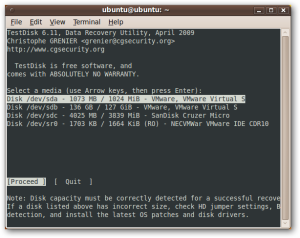 Foremost
It's a command line program without an interactive interface like in the case of PhotoRec, but contains a couple of commands that help get out as much data as possible from your hard drive. Open the terminal and type in the list of options easily tweaked through the command line and high chances are that most files will be recovered relatively well despite minimal errors in thumbnail. When you get to see back your pictures then you'll be fully convinced of its worth having it.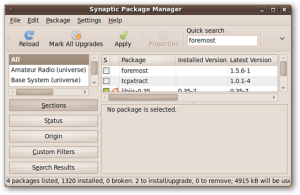 Scalpel
Heavily configurable, the scalpel is one of the most powerful application programs for finding your deleted files. It is different from most since it requires you to edit a configuration first then proceed with your recovery process. It contains quality information about different file types that by scrolling through will make it easier to succeed in the recovery. The ton command options available will help search quickly and effectively recovering of files makes it worth trying.