Description
To be honest, what is an Android without ringtone apps? As you know Android phones are everywhere and it might be a great thing to make your phone different from the others. In contrast, ringtone apps are many, more and more every day, and are getting harder to create apps that will stand out. Although ringtones are very popular among the Android users and for a reason, the actual question is: Do you want to find some of the best ringtone app for your Android handset? Of course you do it easily. Here youfind the reviews of 5top Android ringtone apps available on the App Market. They are easy to use and free of charge as well. Enough reasons to give them a try for Android. Accordingly, without further ado, let us start.Android Cool Ringtone App contains best selection of the coolest ringtones.
1. Ringtone Maker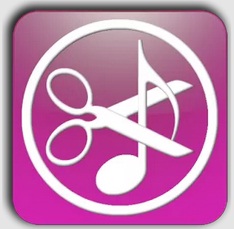 If you take to making your own ringtones for mobile, then Ringtone Maker is one app that you should have on your device. With the optional touch interface in the apps, it allows the user to seamlessly edit tracks by marking start and end points to that portion of the audio file which you want to set up as your ringtone. Furthermore, it comes with the fade in/out feature which can be applied to MP3 files. The Ringtone Maker is a top rated free app and can be downloaded easily from the Android Market.
2. Ringdroid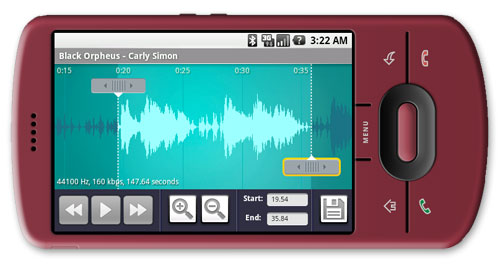 Next on our ringtone apps for Android platter is an entrant that gives you the liberty to create your own alerts and more. For doing this on thisunique application, you can just pick up tracks from your own mobile library or the other option is recording sounds. We dare not say that you can let your imagination run wild to unleash your creative side and claim responsibility for it. Creating the notifications, alarms and the ringtones and give your handset a new voice to inform you every time anyone user calls, texts and more.
3. Zedge Ringtone & Wallpapers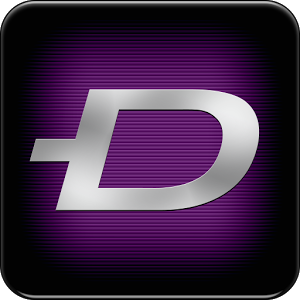 As the name suggests, the Zedge Ringtones & Wallpapers app makes available hordes of ringtones and wallpapers generated by users themselves. User can get high quality ringtones which can be assigned easily to the contacts, messages and alerts etc. The items installed can be managed as well as organized in the 'downloads' section.You can also head to the Android Market to giveZedge Ringtones & Wallpapers app a try.
4. Business Ringtones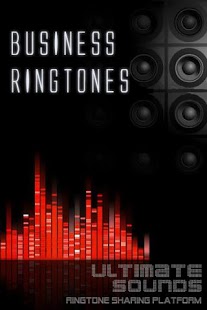 Business Ringtones has been placed on our ringtone apps for Android roster to cater to the corporate brigade. Business Ringtones application can be employed by those who simply want alerts about incoming calls, texts and more. About 50 professional grade tunes can be directly selected to serve as alerts and so on. You will find beeps, chimes, professional ringtones, regular ringers and office tones amongst the other available options. You can buy this offering from the Android Market.
5. Ringo: Ringtones & Text Tones
Know when a special someone is calling you because your favorite track has been attached to that particular contact? Well, this application aids in doing something quite similar. You can give a unique text tone and ringtone to every contact on your list. This free application can be obtained from Android Market for creating the meticulous work of assigning tones easier. Do remember to ring in your comments about our lineup.