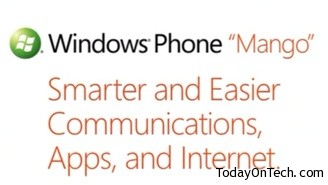 The "Mango" update to the Windows Phone operating system has been launched and is available for the Windows Phone mobile devices, and the users who have the phones with the Windows Phone operating system, can update the phone OS version through the Microsoft Zune software in their computers. The Mango update has brought in, a lot of changes and advancements from the previous versions, now the Mango being one of those operating systems for mobile phones which can compete well with the iOS and Android operating systems.
Here is how you can update your Windows phone mobile to the Windows Phone 7.5 Mango OS version –
Update the Zune software to the latest version, by going to the settings. If at all the Zune is already updated to the latest version, you can proceed with the next step.
Connect your phone to the computer using the USB cable, and then open the Zune software. It will detect the device and show it in the list of the connected devices.
If at all your phone is on a version lesser than the 7.0.7403.0, you would be first asked to update to 7.0.7403.0 version before you can update to the actual Mango version. This intermediate version is a pre-mango release by Microsoft which doesn't make any chances, so should probably be something internally to prepare the phone for the Mango update.
Once the update is done, you would be prompted with another available update, and this would be the 7.10.7720.68 version, which is coded as the Windows Phone Mango 7.5 OS. Hit update and you would the several steps going on, where the phone would be restarting in the install mode and the firmware would be udpated after the backup of the entire phone is taken. The backup is restored once the phone updates to the latest firmware, but still it would be better to take a backup.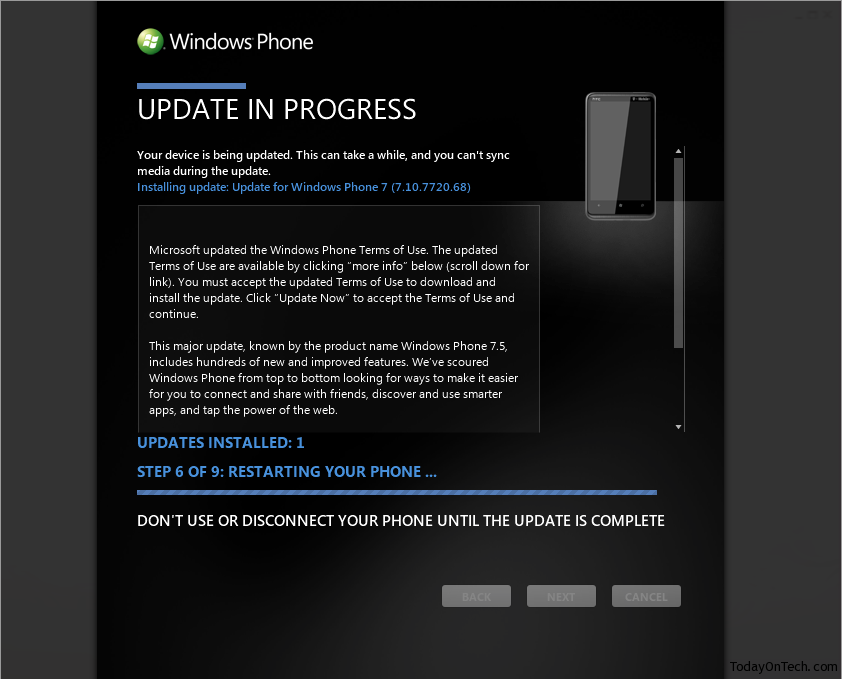 The Windows Phone mango has a lot of new features, which takes the user experience to the next level, with a lot of customizable options and the live tiles becoming more attractive, and the Windows Phone too has got the multitasking to switch between the 5 latest running applications.
A couple devices that were announced directly with the Windows Phone Mango OS, include the HTC Titan and the Fujistu Toshiba IS12t phones.