Samsung's long awaited Tizen 2.3 based Z1 was finally launched amidst much speculation and discussions on the tech forums. After the indefinite postponement of the Russian launch back in 2014, Samsung seems to be coming back stronger with its first proprietary Tizen OS-based smartphone, eyeing the emerging markets.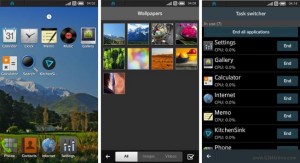 What's so special in Tizen 2.3 and Z1?
Firstly, Z1 runs on Samsung's own Linux-based Tizen 2.3 operating system and not Android. What does this imply? It means Tizen OS would be much 'lighter' and 'simpler,' will consume less memory and processing power, effectively maximizing the best of Z1's 1.2 GHz dual core processor and 768MB RAM. So, we can expect better multitasking experience, least boot up time and smoother web browsing experience owing to the server side compression of Tizen for a cheaper mid-range spec Z1.
With Samsung coming all out with the Tizen 2.3 OS, the availability of more apps and inert-compatibility with Android apps ,it seems finally Samsung is making some inroads into the dominance of Google's Android smartphone OS.
Well, if you are worried about Android app compatibility, Tizen Store is there; all you have to do is download and install Openmobile ACL. OpenMobile ACL platform is already up and running for all the popular apps like FB, whatsapp etc. On the better part of the trade-off, absence of any unsolicited pre-installed Android OS makes the Z1 even faster! And no more spyware from Google Play Store…
Z1 Hardware and pricing
On the hardware front, Z1 boasts with a 4″ inch WVGA PLS display, 3.1MP rear and front VGA camera, 4GB internal storage expandable up to 64GB, 1500 mAh battery, dual-sim, Bluetooth and gps connectivity. The specifications and the better processor-performance owing to lightweight Tizen makes Z1 a very good buy at $92!
Samsung has also incorporated an SOS alert in Z1; activated by pressing power button four times in quick succession, it will send 'help' messages to preset numbers and will also provide real-time GPS based tracking. Samsung has also incorporated password-protected 'private' folders, where you can keep your files, pics and videos safe and secure.
Do you think Tizen as an alternative to Android? Drop in your views about Tizen and Z1.