Apple has released the iOS 7.0.3 update for users running iOS 7, 7.0.1 or 7.0.2,a bug fix update with a build number of 11B511 for iPhone 4 (or later), iPad 2 (or later), iPad mini (or later), and the iPod touch (fifth-generation) devices.
Adds Support for iCloud Keychain and Accelerometer Issues:
Apple had previously released the iOS 7.0.2 update in the month of September to fix lock screen vulnerabilities that were discovered after the public release of iOS 7. But now, this update adds support for the iCloud Keychain service that was added in OS X Mavericks, as well asseveral bug fixes which include a calibration issue with the iPhone 5s accelerometer.
What's notable among the tweaks – which includeiCloud keychain support and bug fixes – is the fact that it allows iPhone, iPad and iPod touch users to kill the zooming transition animations that some users considered nauseating. The new iOS 7.0.3 firmware update for iPad, iPhone and iPod touch includes severalunique features as well as improvements such as support for iCloud Keychain, a new password generator for the Web browser (Safari) and an updated lock screen on the iPhone 5s among others.Moreover, unlike earlier iteration of functionality,iOS 7.0.3 also features an enhanced "Reduce Motion" setting which did very less to ease the motion sickness experienced by some users. The animation effects have been significantly reduced with the firmware update.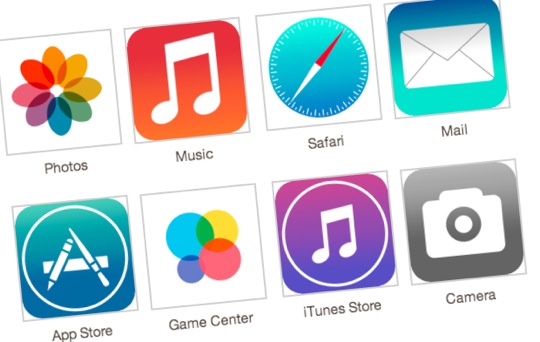 List of Fixes and Additions:
Here is the complete change log for iOS 7.0.3:
Adds iCloud Keychain to keep tracking of user account names, passwords, and credit card numbers across all user approved devices.
Adds Password Generator so Safari browser can suggest unique, hard-to-guess passwords for user online accounts.
Adds back the ability to search Wikipedia and the web from Spotlight search.
Enhances the system stability when using the iWork apps.
Improves the Reduce Motion setting to reduce bothmotion and animation.
Updates lock screen when Touch ID is in useto delay display of "slide to unlock".
Updates Bold Text setting also to change dial pad text.
Fixes an issue related toiMessage as it failed to send for some users.
Fixes a bug also that could prevent iMessage from activating.
Fixes an issue related to accelerometer calibration.
Fixes a bug as well that could allow someone to bypass Lock screen passcode.
Fixes an issue that may cause VoiceOver input to be too sensitive.
Fixes an issue that may cause supervised devices to become un-supervised when updating software
Fixes an issue that could cause Siri and VoiceOver to use a lower quality voice.
Downloading iOS 7.0.3
The new iOS 7 update is a 67.7MB download on an iPhone 5. It can be downloaded over the air on devices or via iTunes on computers.Users can find the iOS 7.0.3 update by either syncing their iOS device with iTunes, or by launching Settings app on their device and navigating to General > Software Update for the over-the-air download.Special thanks to this update by Apple, iOS 7 should stop making you sick.