Whatsapp has announced the introduction of web based WhatsApp client, implying now you can use whatsapp from your web browser too. The web client functions by way of mirroring the watsapp app on a smartphone and not a standalone service.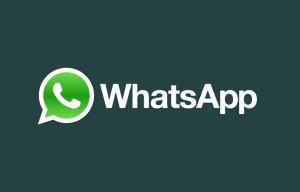 Scan the QR code: that's all
In his post, whatsapp founder and CEO Jan Koum announced that Whatsapp can now be accessed from the browser too. To access the same on a browser, the user has to go to whatsapp website from Google Chrome, scan the QR code present in the webpage and it's done. The technicality is that the Whatsapp web client pairs up with the app on your phone. The web client simply mirrors the app on the phone, meaning the data on the phone is replicated onto the browser client; keeping the same on the mobile devices too.
Scanning the QR code offers an easy but secure way of accessing the web client. While on the front end it appears to be a single layered security, scanned QR codes actually offers double-layered protection. Well, this might seem strange compared to usual user/password combinations we are used to; in fact Whatsapp has done a good job in protecting the user identity.
No iOS support: As of now
To run the web client the user has to ensure two things: to have latest version v2.11.491 of whatsapp installed and to keep the phone and the device both connected to internet. As of now, the mirroring functionality is available to Android, Symbian, Windows and Blackberry 10 users. Apple iOS users will have to wait a little longer due to Apple's platform limitations.
Facebook owned Whatsapp, already boasting an active customer base of 700 million as on Jan 2015, has set a target of having 1 billion customers by year end.