Some hotel groups including the Marriot started blocking personal Wi-Fi hotspots of the customers. Last October, the US Federal Communications Commission (FCC) fined the group $600,000 after the investigations revealed that they blocked Wi-Fi network of the guests during an event in a hotel in Nashville, US.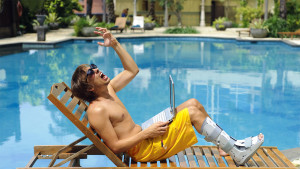 Tech giants Google and Microsoft also joined hands against the hotel industry for their plan to block personal Wi-Fi hotspots. Both the firms have argued that many hotel chains including the Marriot used jamming hardware so that their guests could not create personal hotspots using their tablets, mobile phones or laptops.
Hotel groups are resisting their customers to create own Wi-Fi hotspots because this will allow them to use their own cell phone data plans for internet tethering instead of the costly Wi-Fi charges at the hotels.
According to FCC, hotels should provide Ethernet cable internet or Wi-Fi access for free (in the best case scenario) or at least provide these services at a reasonable cost. The organization also informed that when a consumer purchased a data plan then he or she must be allowed to use that instead of paying up to $1,000 per device to the hotel for using own Wi-Fi facilities.
FCC started investigating on Marriot's practices in March 2013 when a guest complained about their inability to connect to the internet from smartphone hotspots to their Wi-Fi devices at Gaylord Opryland Resort & Convention Center of Marriot. After the investigation, it was confirmed that a Wi-Fi monitoring system was used by the hotel so that the guests could not create personal hotspots.
FCC also described this practice as 'unacceptable' noting that the hotel is charging the guests from $250 to $1000 per device for accessing the internet.  The watchdog firm also ordered Marriot that they should submit compliance report at the end of every quarter for three years to make sure that they have ended this action.
Though Marriot initially defended the practice citing security issues, they have now agreed to stop it unconditionally.
An excerpt from Marriott's full statement:
We understand there have been concerns regarding our position on the FCC petition filing, perhaps due to a lack of clarity about the issue. To set the record straight it has never been nor will it ever be Marriott's policy to limit our guests' ability to access the Internet by all available means, including through the use of personal Mi-Fi and/or Wi-Fi devices. As a matter of fact, we invite and encourage our guests to use these Internet connectivity devices in our hotels. To be clear, this matter does not involve in any way Wi-Fi access in hotel guestrooms or lobby spaces.

The question at hand is what measures a network operator can take to detect and contain rogue and imposter Wi-Fi hotspots used in our meeting and conference spaces that pose a security threat to meeting or conference attendees or cause interference to the conference guest wireless network.

In light of the increased use of wireless technology to launch cyber-attacks and purposefully disrupt hotel networks, Marriott along with the American Hotel & Lodging Association on behalf of the entire hotel industry is seeking clarity from the FCC regarding what lawful measures a network operator can take to prevent such attacks from occurring. We feel this is extremely important as we are increasingly being asked what measures we take to protect our conference and meeting guests and the conference groups that are using Wi-Fi technology in our hotels.