Microsoft officially launched the Xbox App for Windows 10 this Wednesday by adding a basic version of the App of Windows Insider program.
Xbox app for Windows: Let's test it
Having flaunted the Xbox app for over a year, Microsoft as a part of the Windows Insider program has released the basic build of the app for testers to work on. At the official announcement in Redmond, Washington, Xbox director, Phil Spencer, affirmed that the app 'runs incredibly fast on Windows 10', where a user can keep track of all the games he played across platforms in an improved socially interactive way. This draws similarities with the existing SmartGlass technology; enabling gamers to keep track of messages, achievements and notifications. Also the gamers on Windows 10 will also have the option to save snapshots, clips of a game (just by pressing Windows + G) and boast to friends: just like current Xbox One.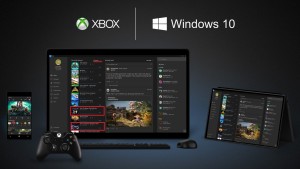 Answering on the lucidity of 'La-Xbox' feel on Windows, Spencer ensured that they are not compromising anything for the desktop-based Windows version and Microsoft has done extensive work on porting the Xbox to PC. So gamers can expect the same level of integrity and passion for the Windows app just as the Console; more details are said to be revealed in Games Developers Conference this March.
'Insider' news on Windows Insider program
Microsoft is allowing members to test the Window 10 Xbox App as part of the Windows Insider program where they have added the basic version of the app to the January 2015 build release. Since the release of windows 10 early build, the App developers have kept their attention focused on porting their x86 applications to the new OS; we can expect much more customization in coming months.
From the app members of the Windows Insider program can now access their Xbox profile, latest activities, scores, game clips, followings, last played, friends and activity feed.
A member of Insider program? Don't miss to drop in your first hand experience.