Windows 8 Developer version is out for installation but not everyone would be trying it out already. For those who want to at least have the interface that matches the new and beautiful interface of the Windows 8, they can try it out on their current OS version, i.e. Windows 7. Metro UI is one of the best features that one would be seeing in the Windows 8 OS, and those who have tried the developer version might already have feel in love with it.
The Metro user interface is something that takes content from the web and from the internal content of the PC, supporting the HTML and HTML5 content and keeping the start screen live with rich content always. Windows 7 doesn't have anything of that kind, so people can experience the same by using a tool named NewGen.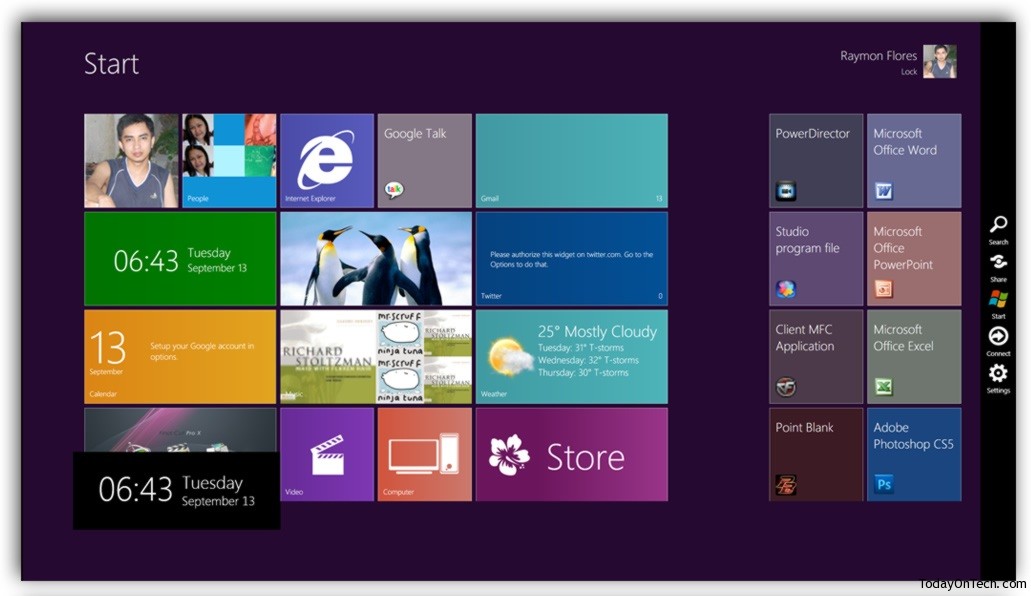 With this Newgen tool, you could install an interface for the start button, where you see those live tiles and windows, with rich content and the apps that you can download and install to appear as one of those tiles on the metro screen. The newgen tool provides support for the HTML widgets and can be customized as you wish. Hit the Start key on your keyboard, and the screen is launched, and from there you can view the videos, play music etc. without having to open them separately.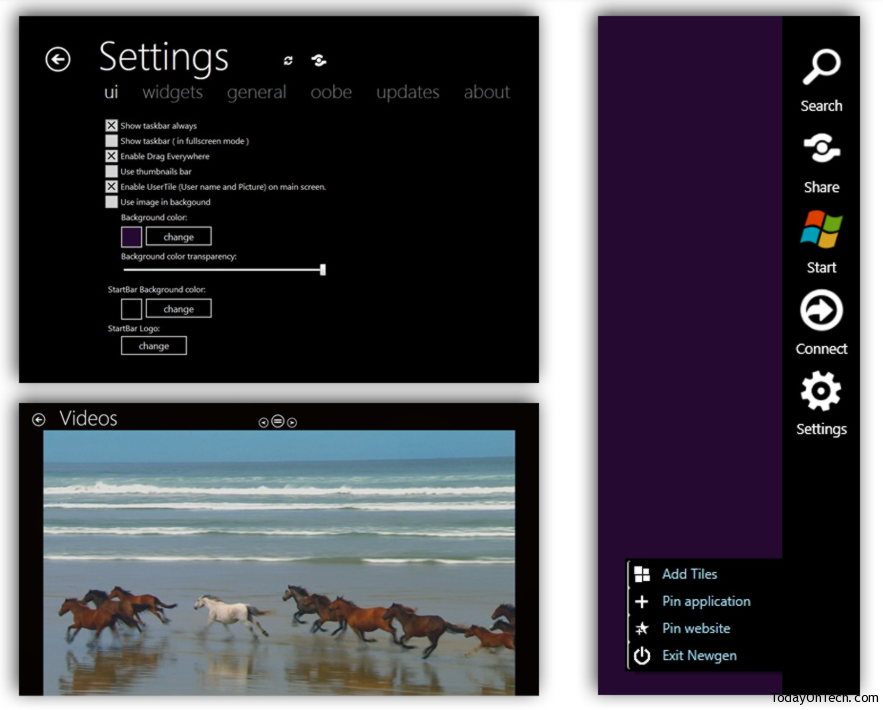 To download Newgen and get the Windows 8 Metro start screen, go here.
Requirements for the tool:
Windows 7, Windows Vista
Microsoft .Net Framework
Microsoft Zune (* Optional)
Access to Internet (* Optional)