With the launch of the Windows Phone 7 operating system for mobiles, Microsoft unveiled a big list of mobiles that would come with the OS supported in them, some with the carriers and some unlocked. They partnered with HTC, Dell, Samsung, LG and launched 10 mobile phones with the WP7 OS.
Here is the list –
HTC – HTC HD7, HTC 7 Surround, HTC 7 Mozart, HTC 7 Trophy, HTC 7 Pro
Dell – Dell Venue Pro
LG – LG Optimus 7, LG Quantum
Samsung – Samsung Focus, Samsung Omnia
HTC Mobiles with Windows Phone 7
HTC HD7 is one big-screen phone at 4.3 inches diagonal size of the screen, and it comes with a 5-megapixel camera that can record videos at 720p quality, with dual LED flash. The screen has a resolution set at 800 x 480 WVGA and processor speed at 1GHz, in-built memory is 16GB and a RAM of 576 MB. The HD7 has entered the market locked, through T-mobile as of now.
HTC 7 Surround, more of a media player than a mobile phone, with the SRS WOW HD, and Dolby Mobile effects to enhance the sound effects while media is played. The Surround comes with a sliding speaker on its side, and a fold-out kickstand that would make the phone stand still while you watch the movies with no need to hold the device. Everything to talk about this mobile is its media playing. The 3.8 inch screen and WGA with resolution of 800 x 480 px is good enough for the entertainment. It comes with 1 GHz processor and the camera is similar to the HD7, 5-megapixel with capability of shooting videos at 720p quality.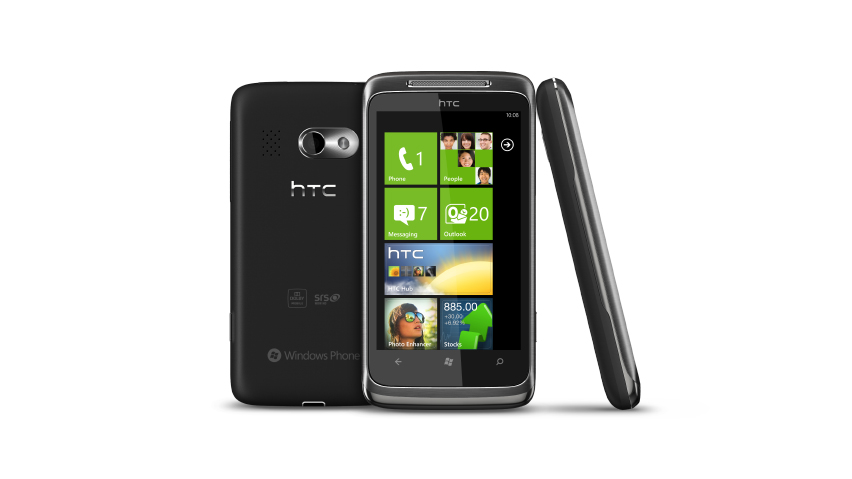 HTC 7 Mozart can be called just another HTC mobile with the new operating system, but with a better camera. After all, there needs to be a difference in each of them. It comes with a 3.7 inch screen, with 8 GB internal storage, but the camera is of 8-megapixel and xenon flash, recording videos at 720p quality. It gets a look better on its back, due to the solid aluminum metal finish like an armor coat on its big back.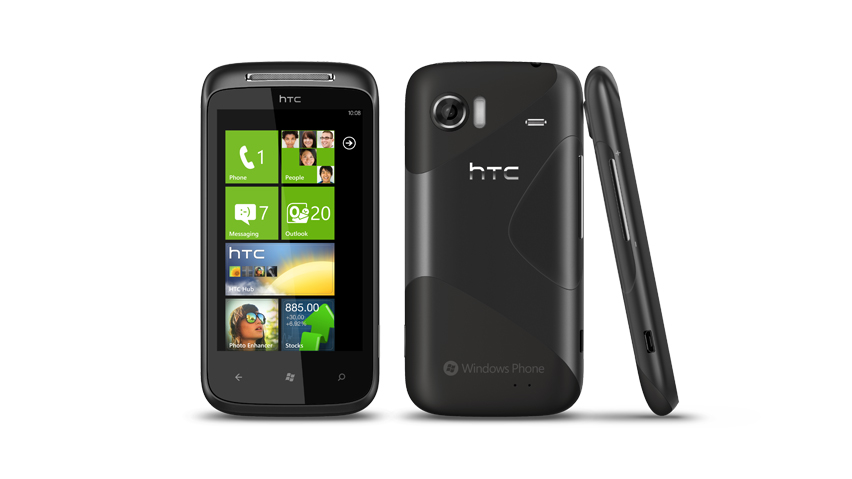 HTC 7 Trophy is almost a similar mobile to the Mozart, except the screen size and the camera, of course. The phone has a 3.8 inch screen, and a camera of 5-megapixel tech, and a LED flash. Trophy looks bold and better than the Mozart.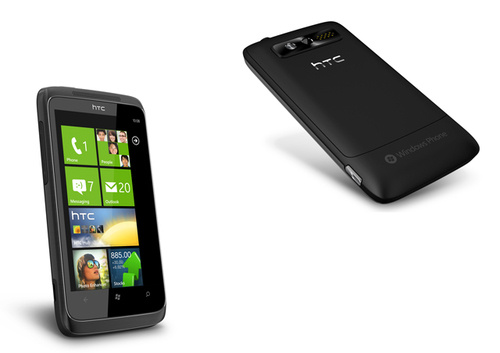 HTC 7 Pro is the only HTC Windows Phone with a slider keyboard, which makes the screen titled and angled to keep it on a flat surface and type-in easily. It has a 3.6 inch screen and a 5-megapixel camera, can record videos of 720p quality, and the internal storage is 16 GB, processor being at 1 GHz speed.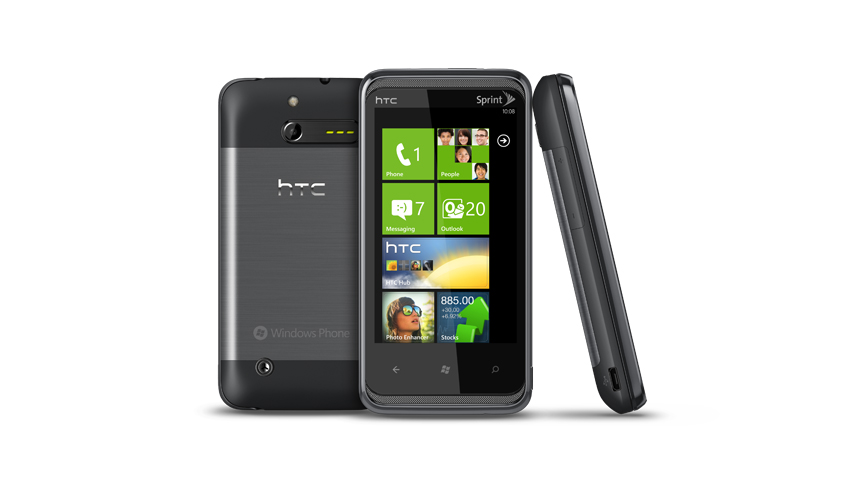 Dell mobiles with Windows Phone 7
Dell has come with one of their masterclass launches, the Dell Venue Pro, with a big 4.1 inch touchscreen and a vertical QWERTY keypad that slides in the bottom. The screen resolution being 480 x 800 pixels, the AMOLED screen produces a great quality of displays and graphics. The 5-megapixel camera comes with capability to capture videos of 720p quality.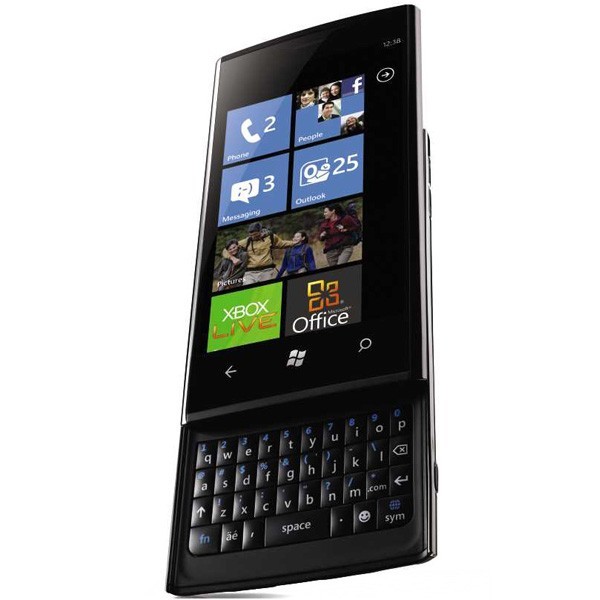 LG mobiles with Windows Phone 7
LG Optimus 7 comes with a 3.8 inch screen, with resolution of 480 x 800 pixels. The 5-megapixel camera is good enough to capture pictures and videos (720p quality), and the panoramic view of 360-degree capture is also possible with it. It comes with an internal storage of 16 GB.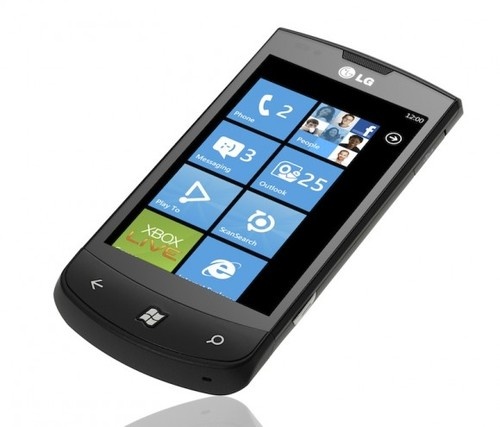 LG Quantum comes with a horizontal qwerty keypad and is one of those business models, as it comes with the complete office mobile suite. It has a 3.5 inch screen with resolution of 480 x 800 pixels, and a 5-megapixel camera to make it both a productive business mobile, along with an entertainment device. The camera has the capacity to take videos at 720p quality, and the images of 360-degree panoramic view.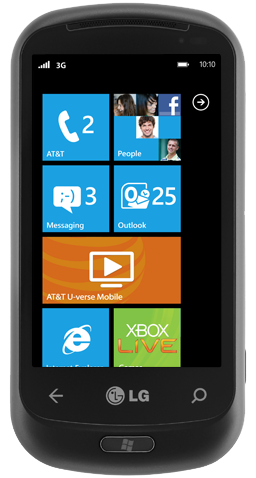 Samsung mobiles with Windows Phone 7
The Samsung focus is called to be the thinnest of all the WP7 mobiles, and is brought in with 4-inch super AMOLED screen. And as the other latest samsung smartphones feature, it has the better gallery options for viewing the pictures etc.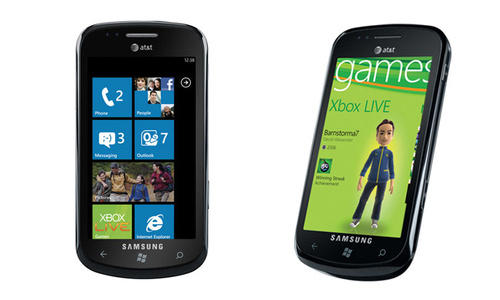 Samsung Omnia 7 is nothing different, except the bottom buttons and a little change in the design. Everything else including the 4-inch super-AMOLED screen is the same as Samsung Focus and has an internal memory of 8 GB.