When Cisco announced and confirmed that it would be ending the life of the Flip camera, it became hard to find such similarly pocket sized and affordable HD camcorders and this left a gap in the market. Cell phones were indeed the main reason that the Flip cameras died out and a majority of the people seemed content at shooting casual videos with their cell phones' in built camera. Nonetheless, there are also people out there who are still in the search of a distinct gadget to shoot true HD and could be purchased at an affordable price.
Here we have a list of the best 5 Flip camera alternatives.
Creative Vado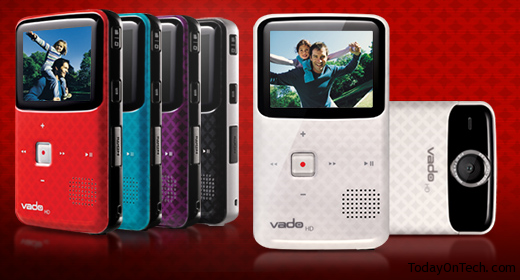 The Vado is a third generation HD camera by Creative that offers buyers to choose from a variety of extravagant colors. Its 3.9 x 2.2 x 0.6 inches dimensions make the Vado quite a pocket friendly device. The buttons are touch sensitive and the display measures 2 inches, both of which are present along with the front camera. The bottom of the device has a built in USB arm for quick connectivity. The Vado is only able to record low resolution stills of 720p video. The battery life is decent and the internal storage is up to 4 GB.
Samsung HMX-U20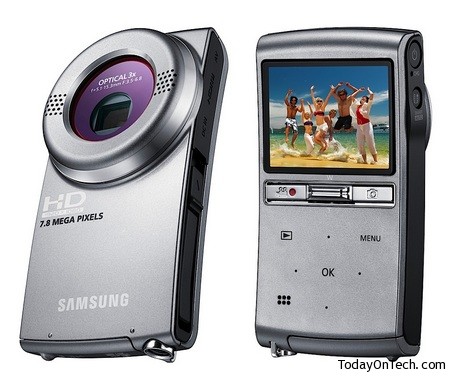 The Samsung U20 is a top of the line pocket video camera with features including full HD video capture, 3x optical zoom and 14 megapixel stills. The display measures 2 inches, it has a built in USB arm, easy sharing options are offered and SD as well as SDHC memory cards are supported.
Sony Bloggie Touch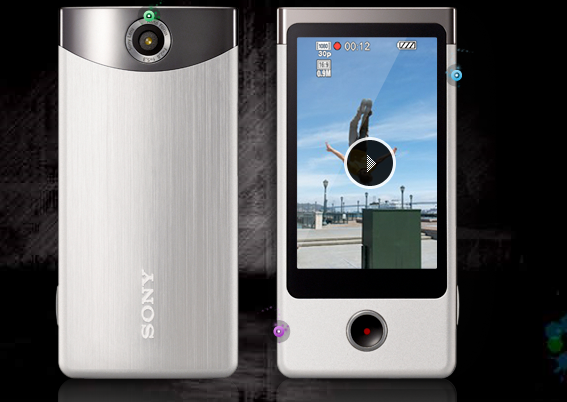 With the Sony Bloggie Touch, users can grab pictures even while filming. The 1080p full HD movie recording and the 12 megapixel still capture makes the Sony Bloggie Touch a capable pocket video camcorder. Users can even shift from portrait to landscape viewing just by using the auto rotate feature of the 3 inch touch screen. Another one of its easy to use features includes the swing out USB port, compatible with PCs and Macs. With a 2 x 4 inch body, this camera is surely pocket friendly and the 4 or 8 GB internal memory is more than sufficient.
Sanyo Xacti VPC-PD2BK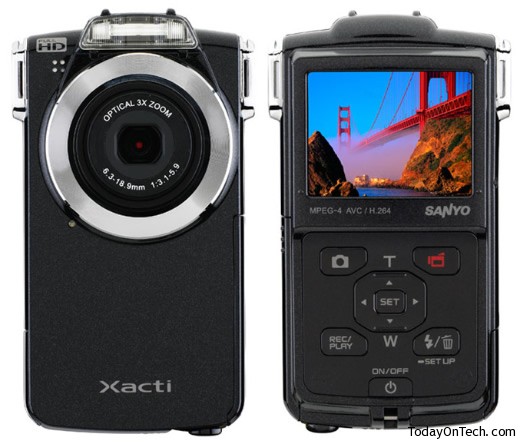 The Sanyo Xacti has become quite well known over item and the VPC-PD2BK is an affordable example. Among its features, users get flash, full HD video, 10 megapixel stills and 3x optical zoom. If you think the 2 inch screen of the camera is small, it supports SD and SDXC memory cards up to 64 GB which is more storage space for pictures and videos than anyone could ever need.
Kodak Playfull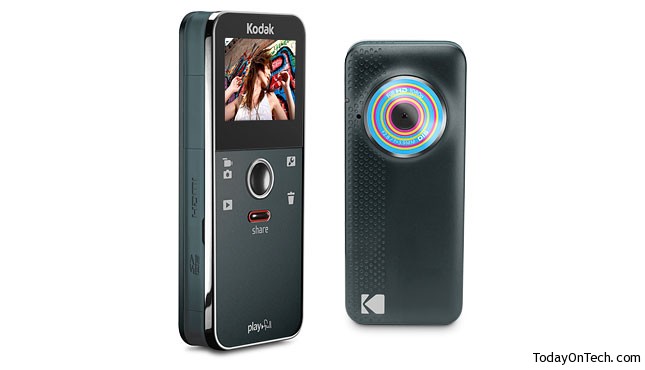 For an all around option, people can surely go for the Kodak Playfull. The price tag on this HD camera is pretty decent while its features include 1080p video recording, 5 megapixel stills. This pocket camera is slim and stylish, with a 1.5 inch display. The Kodak Playfull also supporting SD memory cards up to 32 GB.
The mobile phones and digital cameras too can serve a purpose of recording videos, but when something dedicated just for it is available, it surely would provide the best quality.