Reasoning is a team that is been working since 12 years in the digital commerce and is a digital commerce expert partner. Nitin Padmawar, CTO, Reasoning Global eApplications talked at the TechSparks event. A brief of what was talked –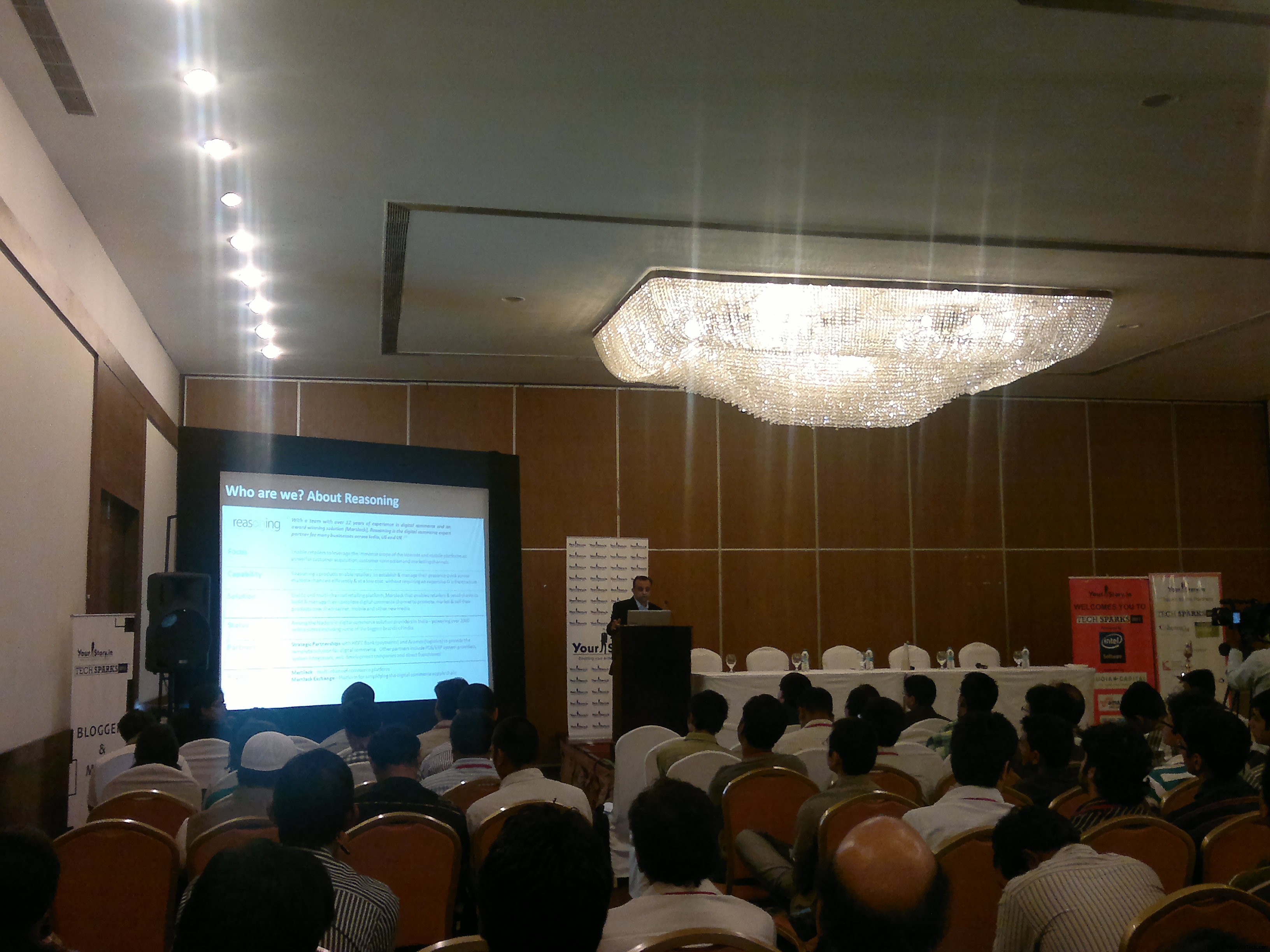 Story of entrepreneurs –
Started Malamall.com in 1998 – Which focused on local/ethnic products based on the emotional value of products for Indian consumers.
Strategy to capture off-shore markets through NRIs.
Now they have 100,000 users in US and UK
Then started Technobahn infoTech, out of college in 1998. Focus was to develop e-learning profucts for technical education. Done all the interview SMEs, typing content, etc.
Launched the first product, got order of 300 licenses and moved to other campus to make things larger
Got an order and contract from Board of Tech Education and invested the money to make a bigger team
Project contracts went wrong, and money went in vain
The web application business thrived in 2004. Worked on a lot of portals
Martjack is a portal of the e-commerce platform, and here is the journey of it till now –
MartJack, 2008 – Capture leads, drive visitors to local stores
MartJack, 2009 – Get retailers do e-Commerce, easy to use tools for backend
MartJack, 2010 – Build ecosystem of partners, Multi-channel initiatives
MartJack, 2011 – Focus on growth and partnerships through a program called eXchange.
Over 700 brands and 3000 SMBs use the platform for their digital commerce. There are around 30000+ transactions every month. 1038121 visitors per month reach these online pages every month.