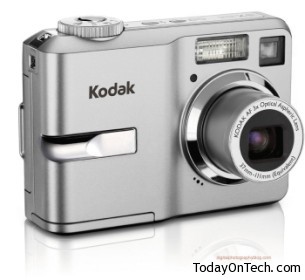 The thing about buying Digital cameras that seems pretty obvious is that the best time to buy a digital camera is when you truly need it. What most people do is that they wait for a new model of a digital camera to come out and once they are released they once again wait for their prices to go down as well. Even if they might make up their mind to purchase such a digital camera, eventually they hear rumors of another new upcoming model and waiting process once again continues. Earlier we shared how to buy the best SLR camera, and how a mobile phone camera can take the best pictures, but digital cameras are a different line.
Supposedly, you need to take photographs at someone's wedding or you are going on a trip, it is quite obvious that now is the best time for you to buy a digital camera since you need it. So, the basic idea is that if you feel that you need a digital camera then you should certainly go buy it.
There are several factors that people are encouraged to keep in mind when they are looking for a digital camera.
1. Determining what you need
Often buyers make the mistake of buying cameras with features they do not actually require because they do not make certain considerations. It is important for buyers to consider these points before making a purchase:
What would the camera be need for?
The type of photography
The photography conditions
The preference for auto mode or natural photography
The experience level of the photographer
Desired features
Size and portability
The budget
Buyers would find themselves in a much better position to make a decision once they would ask themselves these questions.
2. Read reviews
Buyers should take their time to do enough research before they actually head out to buy a digital camera. Merely relying on a sales person's advice is not a good option. Go online or check digital camera magazines for some reviews. Expert and user reviews on digital cameras can easily be found on the internet. Just keep in mind that there are always reviews from both the aspects, negative and positive but you would need to look deep into it to find what actually are the flaws before deciding against selection of a camera.
3. Megapixels are not very important
When buying a digital camera, often the first feature buyers look into is the megapixels of the camera. While the quality of pictures certainly depends on the megapixels of the digital camera, the size of photographs is also affected by it. For people who intend to print the photographs they would be taking at a normal size would find megapixels over 4 to be sufficient for them. For larger photograph sizes and higher quality, buyers can then go for megapixels at the upper end. A general word that everyone says is a minimum of 8-megapixel camera is good enough for a perfect capturing of focused objects, but that's not practically always true. There are 5-megapixel cameras too doing wonders, and sometimes better than the former ones.
4. Don't forget the 'extras'
While buyers definitely pay attention to the features when buying a digital camera, many of them make the mistake of overlook the 'extras'. Many buyers are often fond of buying extras such as:
Camera Case
Memory Cards
Spare Batteries/Recharger
Much more
If a buyer intends to purchase extras with their digital camera as well, it is better to go for bundle offers and discounts. Among all these tips on how to buy a Digital camera, it is also necessary for buyers to use their hands on experience and negotiate on the final price.