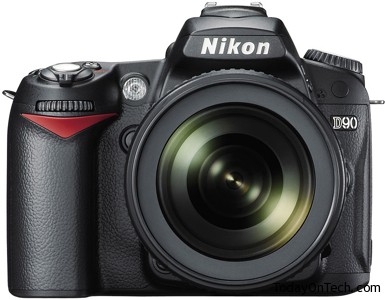 Over the past few years, there has been a great improvement in the digital imaging technology. Initially, conventional Single Lens Reflex (SLR) cameras were more popular than Digital Single Lens Reflex (DSLRs), for the creation of pictures with fine quality and precision. In fact, previously, SLR cameras were being regarded to be far superior to Digital SLR cameras. Earlier I shared tips on how to capture good quality photos using phone camera, but a digital camera and SLR always has something far ahead.
For the serious photography amateurs and professionals, Digital Single Lens Reflex cameras have actually become a great alternative due to the advancement and the evolution of technology today. Due to the equivalence of the optical quality that the lenses of DSLR cameras are able to offer, the price paid for them seems to be quite worth it. In summary, DSLR cameras are able to offer the best features of their predecessors bringing new technology into the mix as well.
Keeping all this in mind, it all finally comes down to making a decision of how to buy a DSLR camera. People actually have a lot of choices ahead of them due to the increasing variety of these cameras in the market.
Following are the factors which are to be considered when in search for a DSLR:
1. Price
Thinking about the price of the camera is certainly the place to start when choosing a DSLR. Buyers should firstly consider how much they could afford to spend. The good thing is that not only do Digital SLR cameras offer good value but they can be found in the market at the most competitive prices. At the same time buyers must also make up their budget careful because they might need to buy digital SLR camera 'extras' as well, depending on their need.
2. What would the Digital Camera be used for?
This question is in fact most commonly asked by the sales people as well when a buyer enters into a camera store. Therefore it is even better for the buyer to think about the type of photography they would be doing beforehand. Considering the type of photography helps get the right features from the digital SLR Camera that would eventually be purchased.
3. Size
Generally point and shoot cameras are considered to be more compact than DSLRs and the variation of size between the two is to quite an extent. The buyer should make up their mind that they wouldn't mind carrying weighty gear around and if that is the case then small and light models of DSLR cameras would be ideal for them.
4. Resolution
We all love megapixels and anyone who buys a camera firstly looks into this feature. Hence, when buying a DSLR camera, the buyer must make a decision for the resolution depending upon their photographic needs.
5. Other Features
When it comes to features, buyers can actually get confused, especially when comparing them, since DSLR cameras have a lot to offer. Features such as auto or manual focus, shutter priority and the ability to use aperture, are basically present in every DSLR camera. Then again, there are many other features that the buyer should consider before buying.