Representative Dutch Ruppersberger has revived CISPA (Cyber Intelligence Sharing and Protection Act), the controversial cyber security bill. This will allow the businesses and technology companies in the United States to share private user data with the government.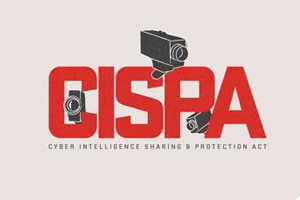 This controversial law was revived considering the recent issue of Sony hack. The original CISPA bill was introduced two years back, but got shelved. Last Thursday, the US House of Representatives reintroduced the bill with minor changes. This bill will help in the creation of a system where voluntary information can be shared between the private and public sectors.
It was essential to reintroduce the bill considering the recent Sony hack that was carried out by North Korea as per the authorities, said Dutch Ruppersberger. It is very important that dealing with cyber attacks must be stopped after this incident . So far, the bill only has Dutch Ruppersberger's name as the House intelligence Committee's chairman Rep. Mike Rogers who was also the co-sponsor of the bill, has retired from Congress earlier this year.
CISPA enables the private firms for searching sensitive and personal user data of Americans for identifying potential threat. Further, this data can be shared with the federal government and opt-in firms without any requirement of court ordered warrant. According to the supporters of the bill, this data access will help in stopping cyber attacks real time and the authorities can easily trace the source causing the attack.
The White House was previously against this bill and the President had even said that he would veto CISPA if it passes his desk. However, the administration has changed the perception following the Sony hack. White House is considering the attack on Sony a serious national security and hinted on better cyber security arrangements to prevent such attacks.
The President said that in the new year, he hopes that Congress would strongly work on the cyber security laws that allows sharing information across the platforms of public and private sectors. A similarly named bill CISA ( Cybersecurity Information Sharing Act) has made it through a Senate committee and it is expected to be voted later this year. The White House has not clearly mentioned yet whether they would support the proposed legislation or veto it. However, the critics are calling the bill even more toxic than CISPA.