The new version of Apple's iOS 8 has brought some interesting features with it. The most noticeable feature that has been added with this latest version of iOS is audio and video sending facility. Now with this facility you can send and receive audio and video messages through your message application.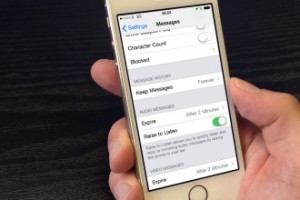 The Auto Delete System
Audio and video messages are often comes with heavy data and eat up your phone memory. To counter this common problem, Apple has introduced an auto delete system to prevent your phone memory from those unnecessary audio and video messages. The system will allow your incoming messages to last for about 2 minutes after you open you read them.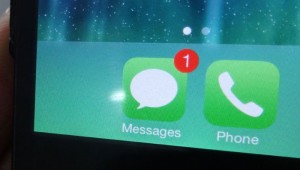 How to Prevent Messages from Getting Auto Deleted
A question can arise in your mind that what you will do if you do not want your messages to be deleted automatically. We know that will always be some option, which will allow us to prevent our incoming messages from being deleted automatically.
Fortunately, iOS 8 has come with a convenient option, which will make this task easy for every iOS user. By following some simple steps, you can do it on yourself and you will not have to visit the Apple store to get this change in your message setting.
Step# 1 Return to your regular home screen and open the menu
Step# 2 Go to the Settings app
Step# 3 Scroll downwards and tap on Message
Step#4 Below the bar of audio message, there will be two options, a) after 2 minutes b) never
Step# 5 Choose the option 'never' as now you will have your messages in your inbox forever
Step#6 You can do similar practice to prevent your video messages from being auto deleted.
Step #7 Quit all the apps and keep your message safe and away from being deleted.
After making this little change in your device, you will notice that all your sent messages now are being saved into the Message inbox. This message savings system has lot of benefits and users can take a breath of peace with it now. Despite changing your setting, you will still be able change the setting of your message for making your messages deleted from your iOS 8 device.
We often find that many junk and unwanted audio and video messages pile up our phone memory and we tend to delete some data from our message box. Deleting recent data can create a huge disorder in our daily life and to save some valuable data we can now stop the auto delete option conveniently.