Lytro, a camera with a concept that beats anyone and everyone in the field of still photography and SLR cameras. It comes with a capability, a conceptual design and the ability to capture light field pictures and it focuses any part of the captured image after it is actually captured. This is something that the creators of the camera says:
The very first light fields were captured at Stanford University over 15 years ago. The most advanced light field research required a roomful of cameras tethered to a supercomputer. Today, Lytro completes the job of taking light fields out of the research lab and making them available for everyone, in the form of the world's first Lytro Light Field Camera.
The difference between a normal camera and a light field one is that the normal camera tries to use the manual focusing or itself focuses on a particular object or the entire frame, depending on how you set it, but the light field camera of Lytro takes the picture without any focus on any part, but later after the picture is captured the focus can be set on any particular object.
Lytro even comes with some software which records the information of the focus you set, and you can change that later at any time, using that software which makes multiple images from a single capture. The software blurs everything that is not focused, depending on the near and far distance from the object that is focused.
The light field camera of Lytro has a capability to capture the depth in the pictures so that the same picture can be viewed in 3D screens as a 3D picture, and it doesn't require a dual lens for the same.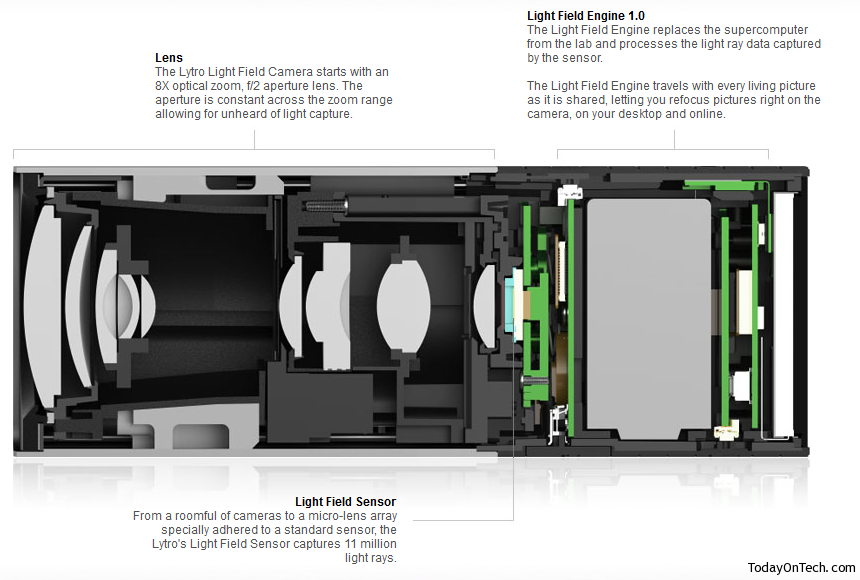 Lytro has a design of a rectangular box with the body having a lens and a very simple design, but the function of its is a lot advanced than the other cameras. It would be out in the market in the early 2012 with the price of $399 for the 8GB model, $499 for the 16GB model and these are available for pre-ordering in the Lytro.com website. The 16GB version gives you a choice to select from the 3 colors – Graphite, Red and Blue.
Check out the Lytro.com website for the entire features, and for ordering the Lytro camera.